One more day...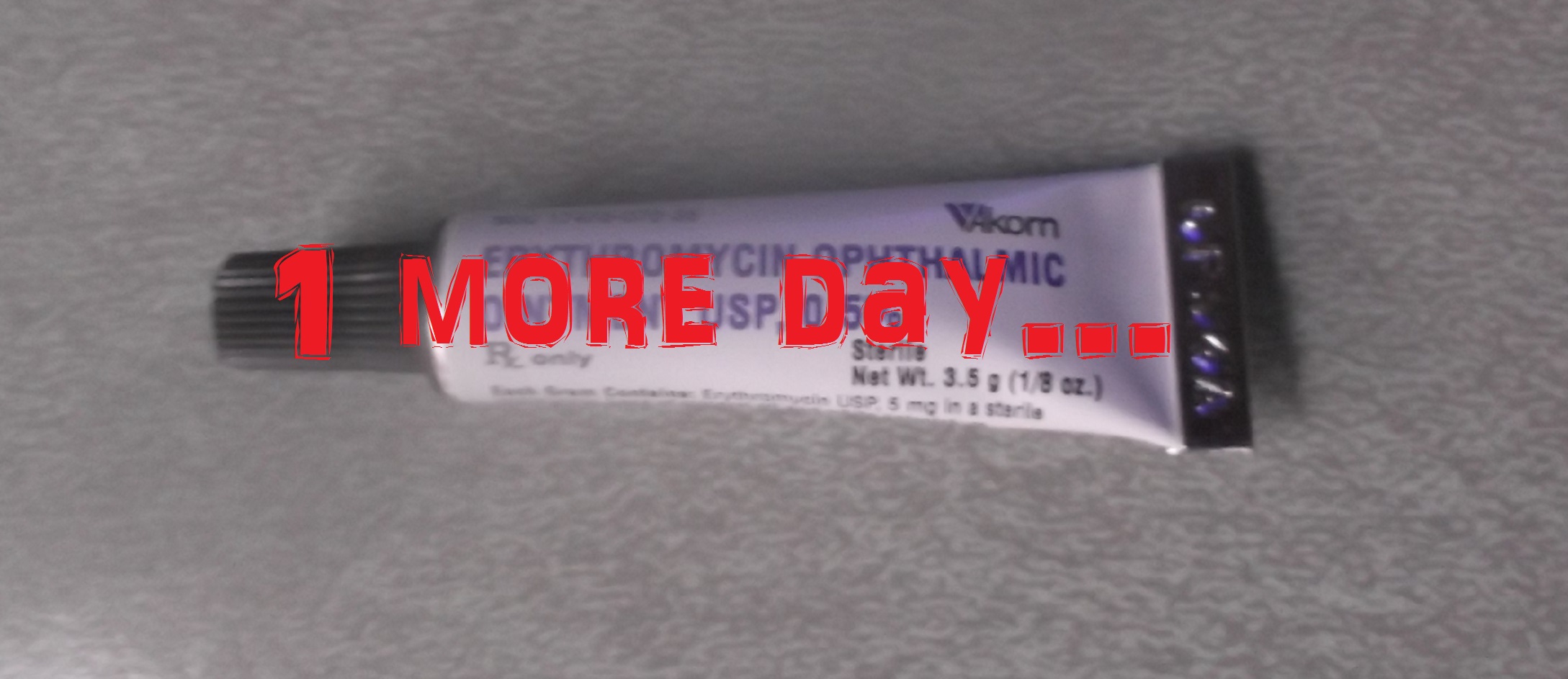 Petaluma, California
November 28, 2016 11:01pm CST
The gunk I got from the doctor to put in my eye for the case of pink eye I had said to use it for the full five days--tomorrow is the fifth day. It hasn't been the worst thing I've ever had to do, but I sure will be glad when Tuesday evening comes and I use my last dose and don't have to use it anymore ! My eye feels a lot better today anyway, so the pinkeye may very well be "licked", but I'm going to be a "good patient" and follow the prescription directions....
1 response