He loves the music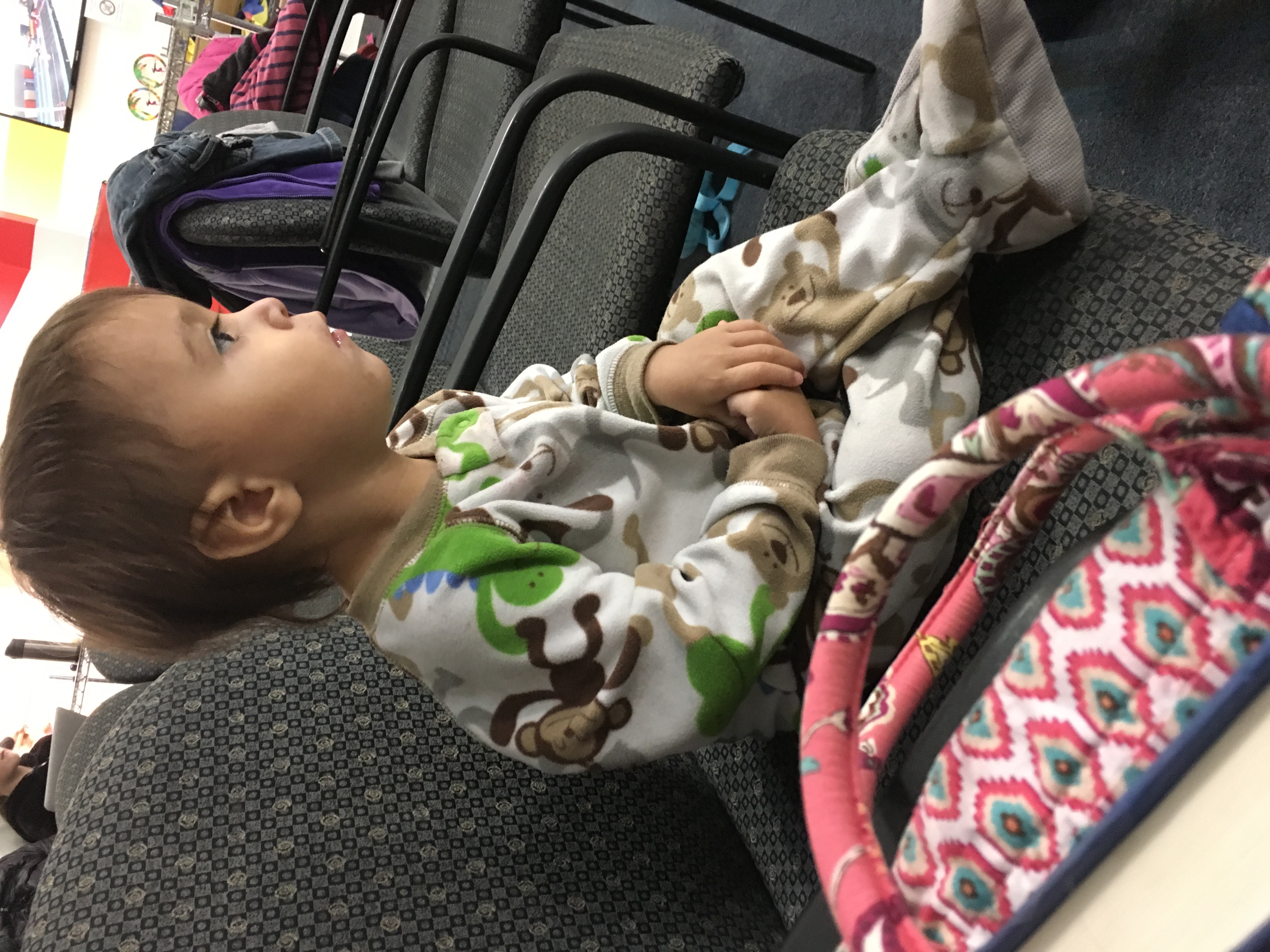 United States
December 2, 2016 11:27pm CST
Every Friday I have to take the girl that I babysit to her gymnastic practice and the boys have to go too of course since I can't leave them at the house alone. My littlest loves it when the big girls are working on their routines and he gets to hear the different music okay. A lot of it is classical but they play some other music to at times if it goes with the routine. He'll sit still watch the big girls and when the music stops or is over he'all clap for them and say "yay!" I'll normal ask him if he though they did good. He never answers that question.
9 responses

• Bunbury, Australia
3 Dec 16
It seems he really likes tagging along, listening and watching.

• United States
4 Dec 16
He has no choice. I have to take him, his brother, and the little boy I babysit with me.

• New Delhi, India
3 Dec 16

• Wausau, Wisconsin
3 Dec 16


• United States
7 Jan 17
I would hope so. Mine really love music but we are music family so we listen to it a lot

• Walnut Creek, California
7 Jan 17
@ShyBear88
Does he have access to instruments, so he can "play" away?

• United States
8 Jan 17
@TheHorse
my husband had a good few in our basement but the kids have ask so they can help playing. That and so they don't get broken. My husband wants to be a band teacher which is why we have a lot of instruments in our house, my husband has always told the kids they can play with him. They love it. Still a little little to do it on their own.

• Canada
3 Dec 16
What a handsome little guy. He looks like he is right into it.

• United States
6 Dec 16
He was into it and once she was done he went and tried to play.

• Canada
6 Dec 16


• United States
6 Dec 16
Lol.. we will have to wait and see. He loves to dance to music and stuff.


• United States
4 Dec 16
His daddy is a musician so music happen in our house a lot.

• Kakamega, Kenya
3 Dec 16
Appreciation is what he has. He appreciates good music and the girl's workups

• United States
4 Dec 16
It's not always great music but it's music. I had to listen to it a lot when I did gymnastics too.

• Philippines
3 Dec 16
he looks so attentive and it's so cute that he'll clap and say 'yay' afterwards. the onesies he's wearing is also cute.

• United States
4 Dec 16
Yeah that's is fleece footies. It's cold here so it's that time of the year wear I slip into to PJ's all day because they are warm.