TREADMILL OR OUTSIDE WALKING WHICH DO YOU PERFER?

United States
10 responses


• Philippines
20 Dec 06
well walking would be best but our place is not that good to have a long walk or jog. so will prefer more the treamill. plus in treadmill the firction is less so it wont make any harm in my knees. but if having the chance of living in a more and accesible place i will choose to walk cause more healthy and cheap.

• India
17 Dec 06
i like walking out side..i njoy walking a lot...on trade mill itz very much boring to me


• Romania
11 Dec 06
hy. i like bbeing outside to.i love the fresh air,i like see the people walking around me,i like the narute...i love beeing outside

• United States
11 Dec 06
The treadmill can actually make me dizzy for some reason. I prefer to be outside. I like to look at what is around me. Sometimes I just zone out & think about whatever is on my mind.

• Italy
3 Dec 06
I prefer walking outside when I go to the mountain during summer, but for the rest of the year I prefer treadmill: I usually exercise while watching movies.

• South Africa
2 Dec 06
I like to walk in the fresh air with my dogs. As long as it is in a safe area. It's nice to look at the nice gardens around here. If I had to walk on a treadmill I would get very bored. I think I would wear headphones with some nice music on to pass the time.

• United States
1 Dec 06
Outside! Outside! Outside! Did that answer the question? lol I always prefer outside IF the weather permits. I live in the south, so often walking outside is not the best choice in the warmer months. (Which for my area is most of the year...lol) I love to strap on the iPod, grab my dog(s) and GO! Makes me feel great. But I will join on the old treadmill if I have no other choice....that is, AFTER I remove up all the clothes I usually have hangin on there... lol And by the way, I never could read very well while on the treadmill. Too much bouncing, I think. lol

•
1 Dec 06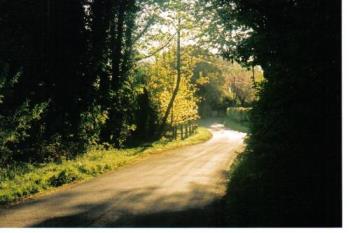 Without a doubt, outside. I love walking in the countryside, on the South Downs and on the beach. I just love being at one with nature, and I like the feel of sand between my toes, and paddling at the edge of the water. There are lots of walks around my village, through fields, woods and even just along the lanes.