Thermometer out of wack !!!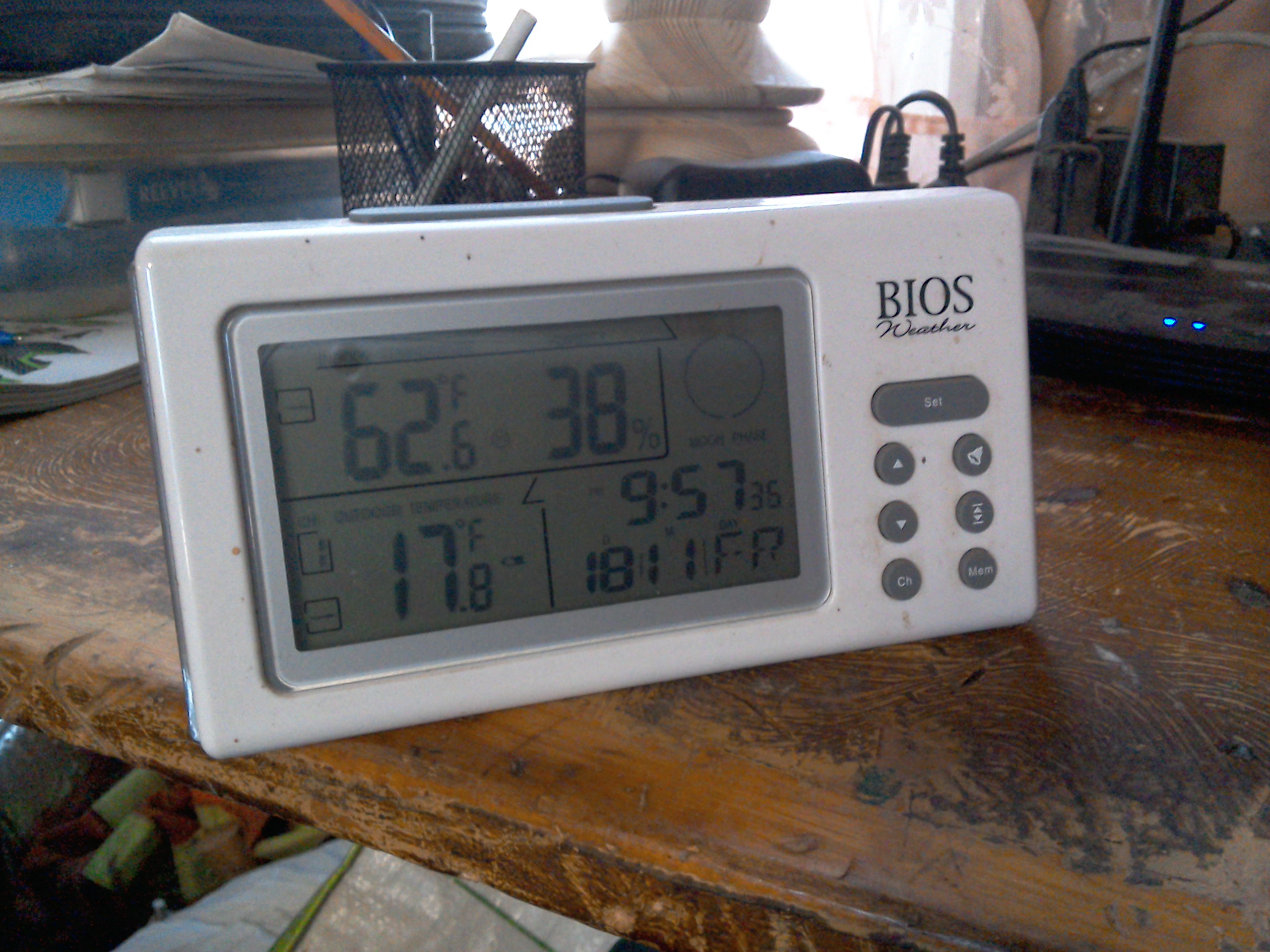 Canada
December 19, 2016 6:58am CST
Today feels warmer than 17 degrees F. But my digital thermometer tells me otherwise.It got stuck on 27 degrees F. For about a week, when, outside it was obviously minus 5 F. So I had in mind to change for a none digital thermo. and no need of changing a dozen of time per year the batteries , like I did. But I had tried a month ago, I got a cheapy one that has a suction cup in the back and it didn't stay, it even came apart. So I will try to find one that screws on the frame of the window outside so it 'Stays' there. End of trials just to know how the temperature is outside. The photo I put here is the culprit one. photo from me,Francine
4 responses

• Sri Lanka
19 Dec 16
can those thermometers resist extreme cold conditions??


• Canada
19 Dec 16
We have one that is two parts, there is a sensor outside-that requires batteries, and then inside is what you read, and that requires batteries also. It sounds similar to what you have. It is stuck on F and today is reading 0F. When I get into the car I'll be curious to see what the number is on the celcius side, I know its cold, the number isn't really that revelent at this stage of things.

• Canada
20 Dec 16
We use one of several old fashioned thermometers screwed to a post on our deck. I can see it at a glance when I step outside. It gives me the option of reading the Fahrenheit side of the scale or the Celsius. No conversions needed.