My dog loves walks in the winter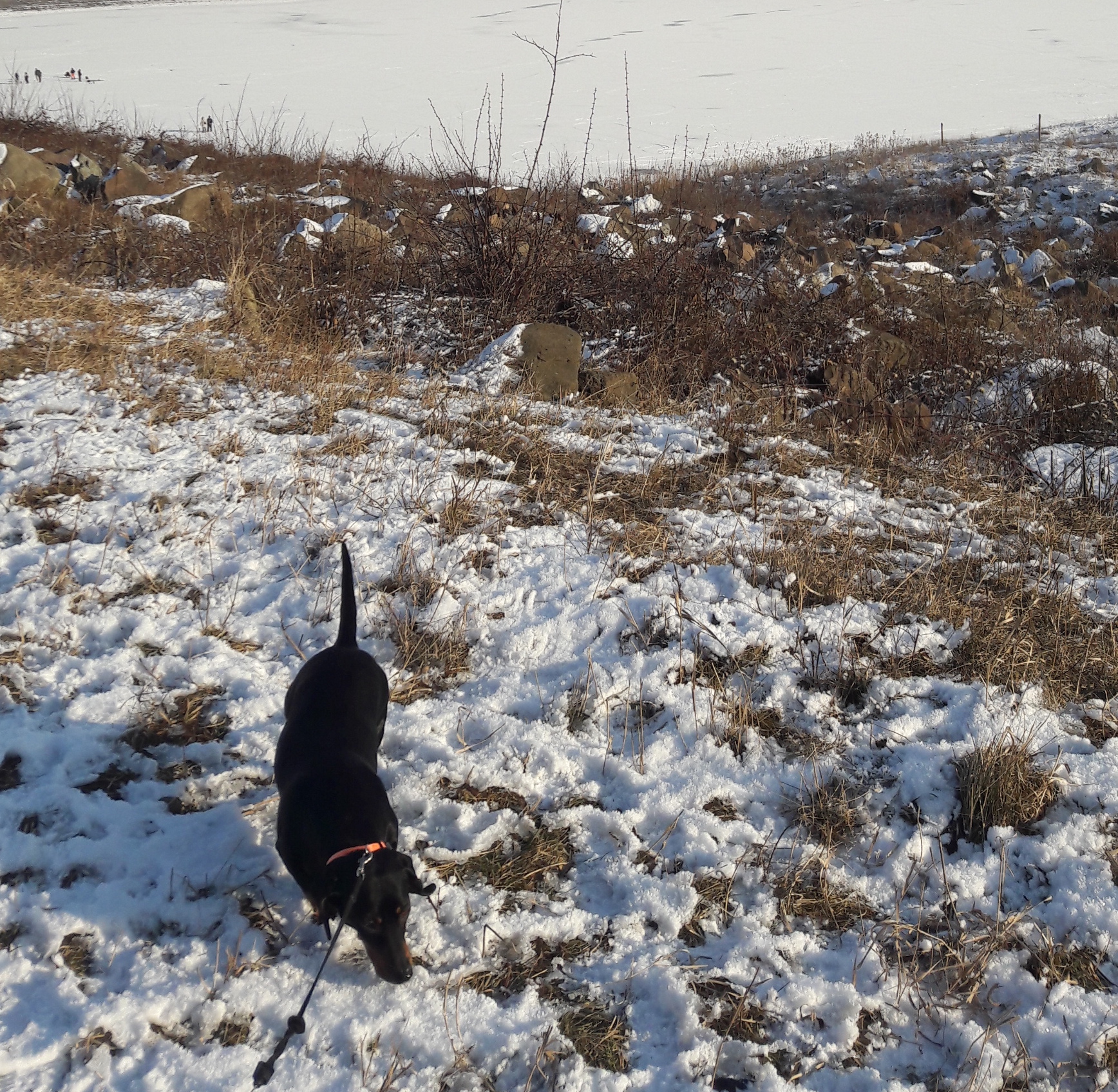 Romania
January 2, 2017 10:35am CST
We have a big yard and garden and my dachshund likes to run around there and she stays in the house all day but I also take her out for longer walks. I noticed she enjoys these walks much more during the winter! I wonder why...maybe the snow is more interesting. She was very happy today and didn't want to go home! Sorry the photo is not the best but she hates getting photographed and doesn't stand still for a second.

9 responses

•
2 Jan 17
Mine too.


• Bunbury, Australia
3 Jan 17
Some dogs are very hard to photograph aren't they? She looks a nice little dog. What is her name?

• Bunbury, Australia
3 Jan 17
@tzwrites
That is a lovely name for her. Look forward to seeing more photos of her when she allows it. :)

• El Paso, Texas
3 Feb 17
I have the same problem with my pets so I have learned to be very sneaky

sometimes that works but sometimes I miss the very best poses my pets are in.


• Uzbekistan
2 Jan 17
@tzwrites
Aha. Das ist dann eine eigene Kategorie. Ein anderes myLot Mitglied ist eine Philippinin, die einen Deutschen geheiratet hat. Somit bin ich immer noch die einzige 'echte' Deutsche hier, was doch erstaunlich ist bei 80+ Millionen Einwohnern. Now back to English or we'll be told off. :-)

• Cuyahoga Falls, Ohio
2 Jan 17
Nice shot. My cat is the same way.

• Cuyahoga Falls, Ohio
2 Jan 17
@tzwrites
Yeah he's an indoor cat. But he doesn't like being photographed.




• Green Bay, Wisconsin
6 Jan 17
It's still a nice picture. My dogs both loved the snow.