45 Minutes on The Dark Web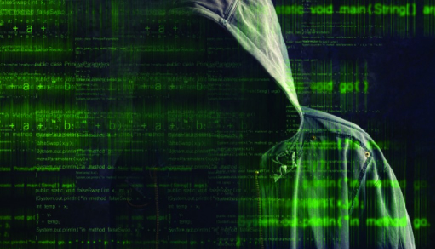 United States
January 3, 2017 3:06am CST
Someone once said "you learn something new every day", keeping that in mind, there are some things that pique your curiosity but should be avoided nonetheless. That is all I should have to say about "the dark web", if the name doesn't give you a feeling of dread then read on. Imagine all of the horror movies you have ever seen. Now put that in a cyber box and add some real life atrocities (Holocaust, serial killers, cannibalism, executions etc) and allow it to fester. Trying to gain access to this forbidden part of the internet is both frustrating and fun at the same time. I finally found someone that would give me access but with some conditions 1. I had to use his laptop and keep the built-in webcam covered. 2. If there was a message or notification sent, I was not to open or read it. 3. At no point in time could I give specifics about the log-in process 4. No screenshots, photos, cut and paste of text or saving data to a flash drive allowed 5. I had exactly 45 minutes to make my way through the portal 6. If I came across any directory or sub-directory that mentioned "red room" I was not to open it. He sent me a text letting me know he was on his way and I should go to the cafeteria, sit at the table the farthest from the door and when the timer beeps I should get up and walk away while he shuts down the laptop. So what lurked behind the black curtain that darkened the doorway of the internet? Since I only had a limited amount of time I started searching for one particular item that's been eating at me for three years. Long story short, someone posted to an amputee board that they watched a live stream of someone freezing both of their legs so they could be amputated. In addition to the live stream that anyone could view, it was recorded by someone off camera. It wasn't the actual act of him freezing his legs off that stuck in my crawl, it was his narration of why he wanted to become an amputee and what he was feeling physically as his legs were slowly dying. I never found the movie or the text of his narration but I did come across things that I really wanted to click on but had that nagging voice saying "what is seen can not be unseen". Suffice it to say that my 45 minute taste of the dark web will keep me satisfied when I need a "sick fix". I invested a chunk of time and money to try to find out if this story was true. Not that I wanted to indulge in some sick fetish but rather to try and comprehend the limits of human will-power and physical endurance. Photo:
2 responses

•
3 Jan 17
I've always been curious about the Dark Web but never curious enough to actually try it... ever. The conditions he offered were extremely creepy. The "not opening the messages" and the "red room" were especially creepy. That man could have been ANYTHING! Reading your post satisfied some of my curiosity but also gave me the creeps.


•
3 Jan 17
@freak369
that makes sense. At least it wasn't a complete stranger that was super shady. Seriously, I'm glad people like you share your stories because it stops people from actually acting on their curiosity out of ignorance. The curiosity of people to watch someone else gets murdered costs bitcoin, the same bitcoin that empowers the murderers. After reading more stories of truly disappointing human behaviors, I came to the conclusion that people are inherently evil. At first I thought everyone was good. It's amazing how it affected me and I didn't even experience it first hand.

• United States
3 Jan 17
I am glad I have no desire to have a "sick fix." Whew!