And thus it starts.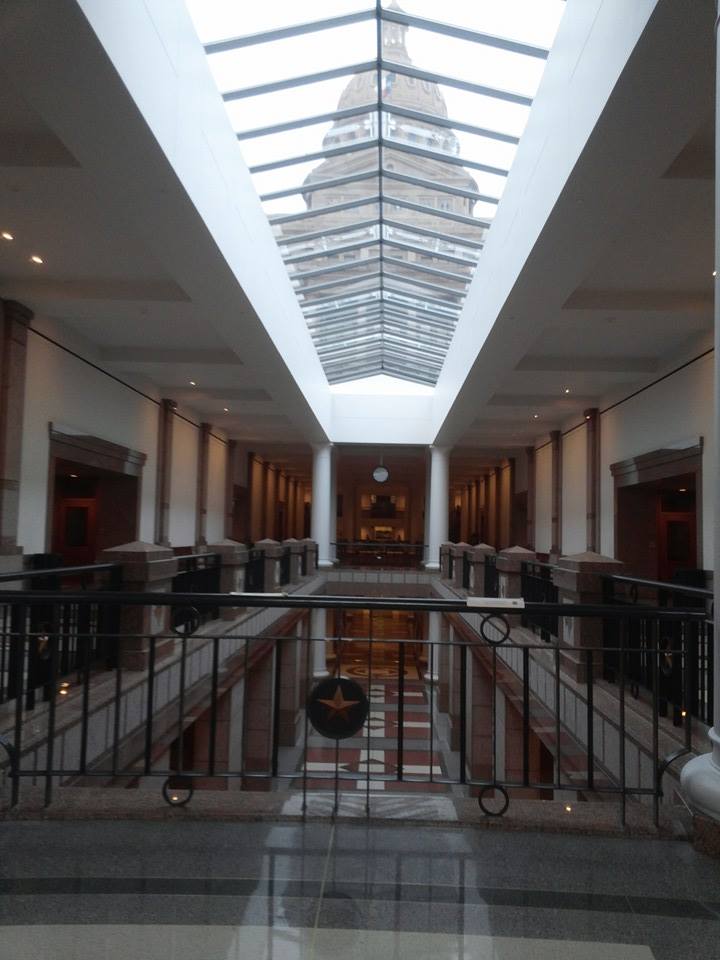 Centralia, Missouri
January 3, 2017 9:29am CST
I avoid politico posts mostly, but I have to say something on this one... What in the world are they thinking? The House GOP, decided to approve a change to house rules in regards to the Ethics committe, they are weakening it's independence and placing it under a panel CONTROLLED by party leaders. Because nothing says, "Hey nothing to see here" like moving something that is to keep you honest to a place where you can be sure they can do nothing to see. Great idea. Might as well put up signs saying, "I plan on doing all sorts of illegal and unethical things, and you can't stop me, neener neener neener". If you voted for whoever created this nonsense, maybe next time research more, cause wow, just wow. Shoot, even TRUMP said it was a bad idea. "It is the first independent body to have an oversight role in House ethics. There is no Senate counterpart. The OCE independently reviews allegations of misconduct against House members and staff, and if deemed appropriate refers them to the House Ethics Committee for review." (see below for full link to this article.

The move is drawing backlash from Democrats, who say it's hypocritical given that Trump was elected vowing to "drain the swamp" in Washington. Republicans say it improves due process for the accused.
9 responses

• United States
3 Jan 17
I am such a skeptic I would wonder how ethical the committee is anyway, even before this crazy move.

• Centralia, Missouri
3 Jan 17
they were, from what I read, fairly, since they weren't related, so couldn't be controlled. but being politics, who knows.

• United States
3 Jan 17
@GardenGerty
I am skeptical of any Government move to monitor itself regardless of if they call it 'independent'. The organization of an independent oversight group by the Government itself is inherently biased toward the 'political slant' in power.

• Centralia, Missouri
3 Jan 17
@Berniezeitler
well, whatever slant it had before, it's going to get worse now



• Centralia, Missouri
6 Jan 17
indeed so, they are now killing obama care, so most of us will soon have no insurance again

• Switzerland
7 Jan 17
@Jessicalynnt
This is so wrong. All European countries have something similar to what you call "Obama Care". This is what allows people without money to be hospitalized if they are sick.

• Centralia, Missouri
8 Jan 17
@LadyDuck
yeah, honestly I am in a bit of a pickle there, I actually dont even make enough to quality for it. they assumed the states would have medicare for those who made even less, this state doesnt have that. the governmental ppl voted against it. it is only for those with kids or those who have disabilities, so I will prob lose it by the end of the year for NOT making enough, which makes no sense.


• Boise, Idaho
4 Jan 17
I listened to Rachel Maddow on this subject last night. It is definitely time for us to start paying attention to things in politics. Soon we will have the new president in power and he is doing things a lot differently than past presidents have. Should be interesting at the very least.

• Centralia, Missouri
6 Jan 17
interesting is one way of putting it

• Boise, Idaho
7 Jan 17

• Green Bay, Wisconsin
3 Jan 17
Now that's a bad idea. Really bad. That could have repercussions in the work force.

• Centralia, Missouri
6 Jan 17
well they backpeddled on that at least

• Green Bay, Wisconsin
6 Jan 17

• United States
5 Jan 17
Politics drive me nuts


• Centralia, Missouri
6 Jan 17
well they backtracked this, but are already killing obama care,now i know it doesnt work, but they are killing it before figuring out something that will work, so I will be back to no insurance again soon

• Bunbury, Australia
4 Jan 17
This seems a very backward step.

• Centralia, Missouri
6 Jan 17
well they backpeddled this, but then went after other important things

• United States
3 Jan 17
Hang onto your seat belt - it's going to be a rough 4 year ride.

• Centralia, Missouri
6 Jan 17
pretty much, wish I was retired, had a place in the hills paid off, and pretty much self sufficient at this point

• United States
3 Jan 17
@Jessicalynnt
The problem is that either way it is the politician overseeing the politician. I agree it was not a good move but it is not yet in place as it has to get through the whole house. It is concerning that we the people are not overseeing our elected representatives. It is an informed electorate that constrains leaders. We as Americans have become uninformed and often (pardon my blunt assessment) ignorant.

• Centralia, Missouri
3 Jan 17
and too many people take what they read off the net without double checking other sources. I made sure this info was from more than one source (and not fake news sites, cause there are TONS of those out there), before I shared it.