The Bengaluru incident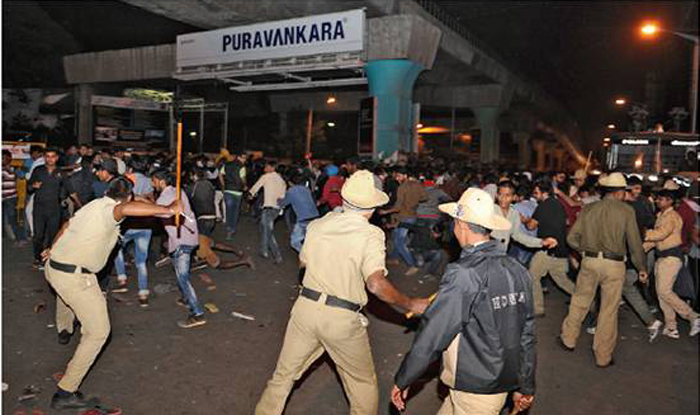 Hyderabad, India
January 4, 2017 12:14am CST
On the midnight of Dec.31st, there has been a tragedy shaming the women on the streets. They were groped, stalked, and molested. The youngsters in Bengaluru city gathered in the Brigade Road and MG Road on 31st December to enjoy the New Year event. They enjoyed the parties with friends in the pubs and assembled there for dancing on the Road. It was a street dance. Unfortunately, some uncultured youth made the event unhappy with their indecent behavior. This resulted in the running of ladies running away from the spot leaving even their sandals. The police did nothing to protect these ladies and watching the scene. There were no incidents of arrests even. Guys!!in India people try to copy the western dresses. But, they never try to copy the mentality of the western people. The parents of the girls are not realizing this fact and with a lot of confidence are leaving their girls freely to such gatherings. This is only their innocence. They should know that the youth are not that much developed in the City of Bengaluru though they are educated. Education comes by learning or listening to others. CULTURE COMES BY BIRTH AND THROUGH INTROSPECTION Another worst incident is that in Andhra Pradesh some M.L.As danced along with the record dancers on that day unmindful of their position and status. The politicians who are supposed to guide the people are behaving like Stray Dogs in the State of A.P. Do such things happen in your country?
4 responses

•
4 Jan 17
This trend of eve-teasing, molesting, stalking, and even raping is on rise.This is a sad state of affair.

• Bunbury, Australia
4 Jan 17
That is a very sad state of affairs. I think you are right when you say the mentality and morality isn't absorbed, just the dress and behaviour. I guess Australia has other problems but we wouldn't see things like this too often.

• Canada
4 Jan 17
No one should act that way in any part of the world. And the police should have been stopping and arresting all of those men. If something like that somehow happened here, the police would be on it with riot gear most likely.