A Mother's Love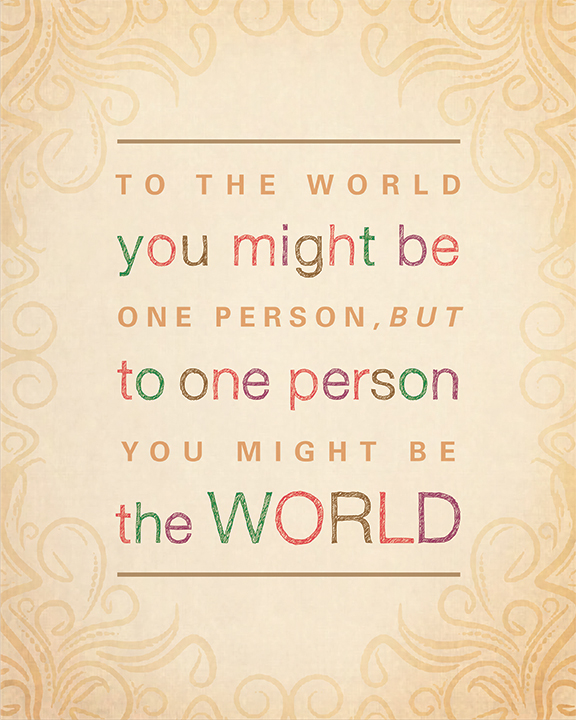 January 6, 2017 9:01pm CST
My mother would be turning 70 this year if she were still alive. Having children now myself makes me think of her all the time. I believe most parents love their children. And based on our life experiences we express it differently, or not at all. I really had 3 sets of parents(generational) I know men love their children and express it differently than women. I believe a mother's love is so unique because she knew the child in the womb. Some women adopt children which shows me they have a love so strong for children that they would raise and love a child that they did not bare naturally. A mother's love cannot be adequately expressed by a few words in a post. A real mother's love is immeasurable. I do recognize some women just have children and they do not mother (nurture, care or want their child)). But for the rest of the mother's ,who are so honored to be trusted to raise children in this chaotic world. I salute you, your efforts are not in vein, thank you for all you have done and are doing to express a mother's love.
3 responses

• Australia
7 Jan 17
Have you heard this song Rockabye by clean Bandit? Very nice meaning... It talks about a mother's love. So beautiful...

•
7 Jan 17
@atoz1to10
, I will look for that so I can here the lyrics. A mother's role is very important but so is a dad's.

• Australia
8 Jan 17
@SDM1984
If you also have a chance to listen to Anak by Freddie Aguilar, it is also also very beautiful. It talks about the love of parents, but then the child gets older he/she complains about everything.. It brings tears to my eyes every time I listen to it. Have fun listening to the songs. :)

•
8 Jan 17
@atoz1to10
, Oh great! Why don't you do a post on that? Others may need to be encouraged by a Mother's Love. You can be an inspiration to make someone smile who may not have their mother or may not have a descent mother. Thank you for encouraging me to listen to the song!


•
7 Jan 17
In my mother tongue, mother is called by AAI.... And that sounds amazing...mothers love cannot be merely measured or even imagining it is difficult as she has given her children alot and has sacrificed alot...no one can do that for you....

•
7 Jan 17
@immilind113
, your words are powerful. The very thing you said about her is what makes her love so immeasurable, great wisdom you speak!

•
7 Jan 17
That's why she was given the honour of goddess. Every woman becomes a mother. I don't think there's something called Bad Mom exists....

•
7 Jan 17
@vindhya93
, good observation! I do believe women have been gifted to nurture and care for the children in a different way then men, although most men try to help out.