A day to inspire!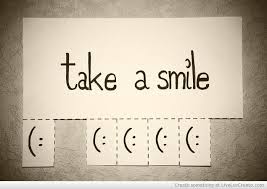 January 8, 2017 12:35pm CST
I enjoy my career field and the people I get to interact with. I grew up around family members who were givers. They gave in the community, assisted families and helped at our home church. With that being said, we still have that in family 6 generations later. Sometimes, I get to pay for someone's groceries. I normally try to pay for those who have a lot of children with them. Other times I will pay for the person behind in the drive through. I try to have a day to inspire others. I try to make someone else smile, with a card, a kind word, or just being a listening ear. When you inspire someone else through a deed, kind word, or your presence there is a joy that fills your soul that cannot be described. I hope this post will inspire you to make someone's day.
1 response

•
8 Jan 17
Everyday is a good day to do this.


•
8 Jan 17
@TheInvisibleMan
, I agree with you. Some days I get so busy that I forget. I am working on inspiring others daily. Thank you for your encouragement too!

•
8 Jan 17
@SDM1984
Don't forget that again.

Have a nice day.