Meryl Streep "shoots" straight into the new president's face!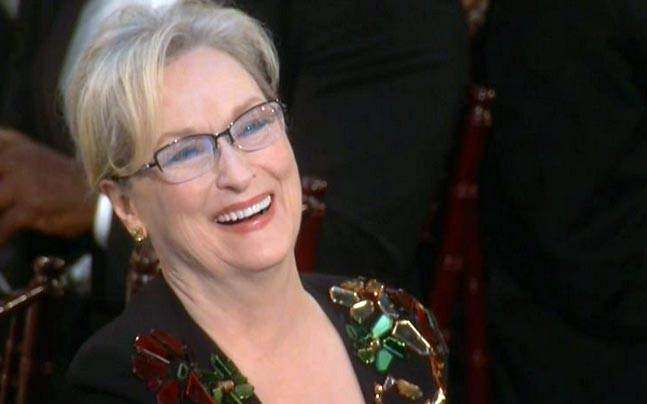 January 8, 2017 9:32pm CST
It's was
A-MA-ZING
! I'm
schocked
(in an amazing way)!

A few minutes ago, when honored (with the Cecil B. DeMille award) at the Golden Globe ceremony, Meryl Streep delivered a phenomenal and thrilling speech referring to the enormous power that immigrants can have, using the press as a "background" for the difficult times to come. A direct "shot" in the face of the new president of the United States (the one that should not be named).
P.S: The video is not yet available, but as soon as it is, do yourself a favor and watch it.
7 responses

• Canada
9 Jan 17
The cryptic post means nothing when we haven't watched this 'phenomenal' speech.

•
9 Jan 17
@Morleyhunt
You can take the quotes off the word because it was really phenomenal. Wait and see it for yourself. But, if you're a pro-new president. I think you better stay away.



• Kakamega, Kenya
9 Jan 17
Congratulations to her. It is great

• United States
10 Jan 17
It is I believe either watchmojo or movie pilot has posted it on facebook. I watched it and loved it. I was a little worried hearing how hoarse Meryl sounded, I don't know if it is from being sick or crying over the deaths of friends?

• United States
9 Jan 17
i think it was wrong of her to politicize her award win by doing this. to me she comes off as bitter that her bff hillary lost the election. theres a place and time for politics, this wasnt it. i dont know if hollywood gets it, but people dont care for their politics, they only want to be entertained.