Can you handle being married?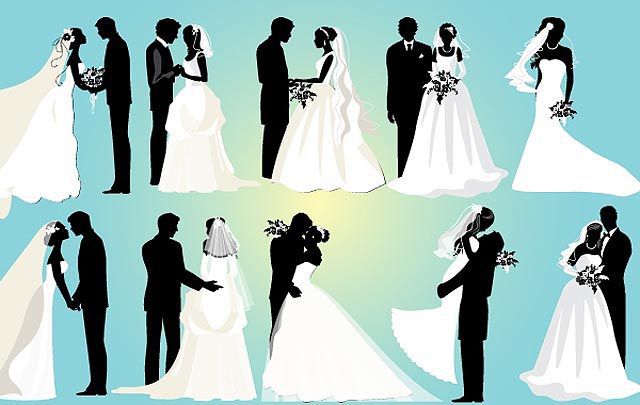 January 12, 2017 9:35pm CST
I got married relatively young, not my teens though. I thought I knew a little something about marriage, through books I had read and what family and friends had discussed with me. I have a fantastic husband, but,well. There are things no book, family or friend could have told me. Marriage is hard work, it is rewarding but oh my it is the little foxes that spoil the vine. The small things that people do not mention that you need to be aware of. My husband is truly my best friend, although I do not think it is wise to talk to him like I would my girlfriends. I can now say I can handle being married. For those getting married or will someday get married. What is your take on marriage and if you are not married do you think you can handle being married?
5 responses

• Philippines
13 Jan 17
My uncle once told me I'm no wife material.

• Philippines
13 Jan 17
people tend to say that when you have a strong personality, very smart, independent and successful

• Philippines
13 Jan 17

• Philippines
14 Jan 17


• Peoria, Arizona
13 Jan 17
I think marriage is a special thing, but it is not something to rush. Some people rush and they are just fine, others not so much. I think if you both understand each other, are able to vent to each other, have good communication with each other, perhaps marriage is a thing. Some people don't need to get married at all, it might ruin it. Everyone is difference.

•
13 Jan 17
@DesirousDreamer
, I so agree with you about not everyone is suppose to get married, great words for the heart. Sometimes one cannot recognize they need to grow and are not ready to marry until they say I do, which is probably to late.

• Peoria, Arizona
16 Jan 17
@SDM1984
Some people are better as just committed partners. Some people feel like they need a paper to make it official. Heck some get married just for the benefits for taxes or even divorce. It is all just so different.

• Kakamega, Kenya
13 Jan 17
That is true. Marriage is an instifution. We learn in it

•
13 Jan 17
So, is there some changes after marriage or it is same like ever....