We Know What The Enemy Is Now!!!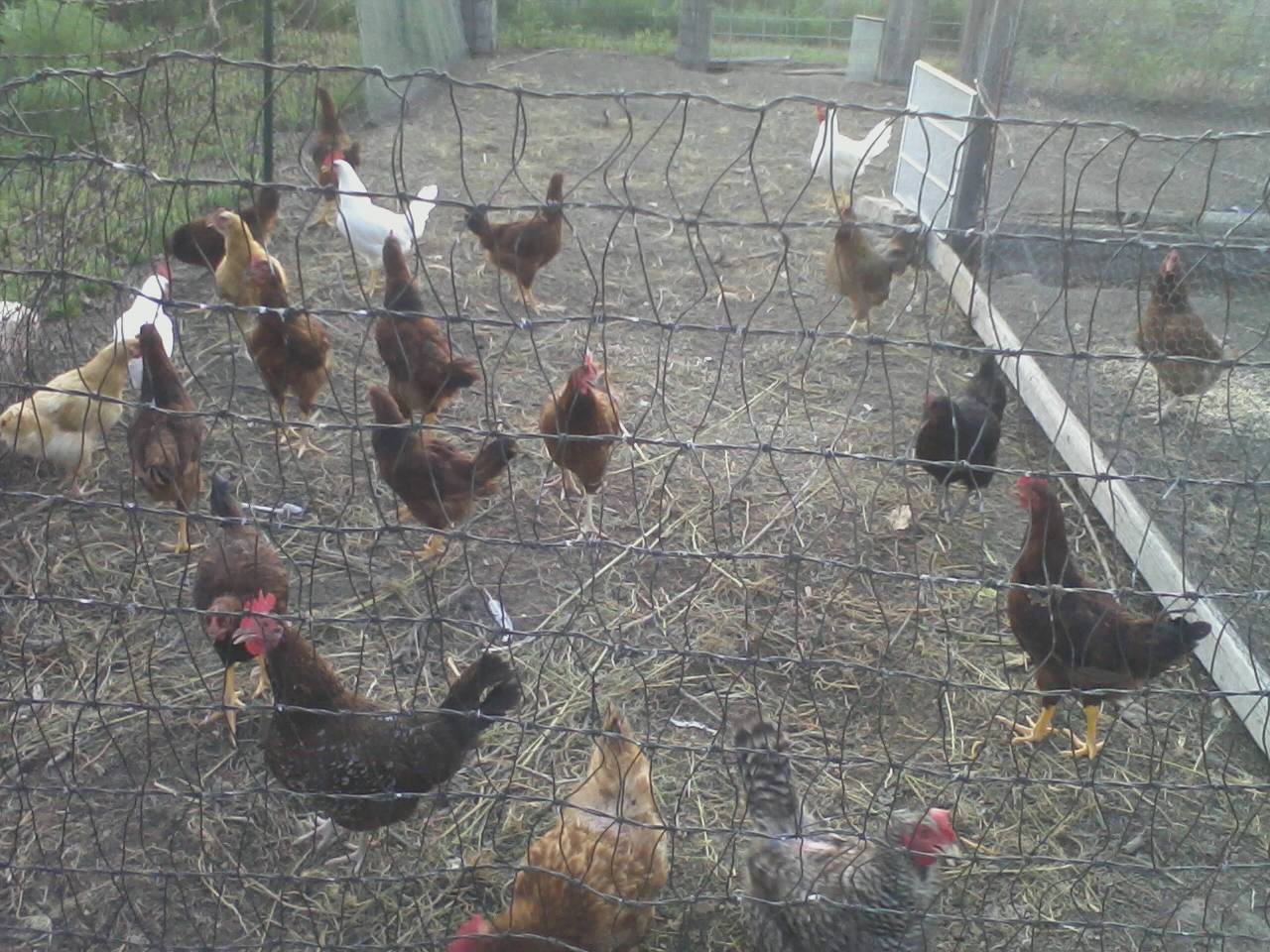 United States
January 18, 2017 3:02pm CST
The hubby was just getting out of the bathroom when he heard the chickens making noise. Pandora (our dog) was also fidgety. So the hubby let Pandora out and when he did, he saw a chicken hawk fly away!! He went to the chicken house and one hen was in a laying box dead and 3 hens on the roost. We did have 9!!! They even got our rooster!! We've been missing a couple here and there but this time it took away 5 and left one dead.

Hubby said the chicken hawk was coming out of the chicken house!!!

Now tomorrow we will be busy putting chicken wire up around the top of their fence, so that the chicken hawks can't get in the hen house!!! We were going to be getting more chicks anyway, but now we definitely will!! At least we got the mystery solved!!! ~Peace~ picture is mine of the chickens we had
5 responses

• Philippines
19 Jan 17
Oh, no those chickens are in danger, I hope they are protected.

• Peoria, Arizona
18 Jan 17
Poor little chickens. But that is the circle of life. At leasts you found the culprit and are able to do your best to keep them safe!

•
18 Jan 17
Wow, a hawk's got to eat, but that seems unfair to go after such easy prey. I'm glad you will be able to make the changes to keep them safe!

• Jamaica
18 Jan 17
Wow that is so sad. Sorry you had to lose so much...good you are getting protection.

• United States
18 Jan 17
what type of chicken hawk is this.Never heard of this name.Please explain