Barry Manilow and His Songs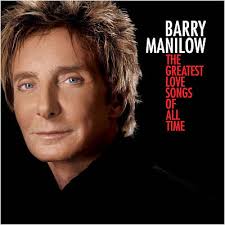 Philippines
January 18, 2017 10:23pm CST
I am listening to the songs of Barry Manilow right now. I am sure you know him. Barry Manilow is an American singer-songwriter, arranger, musician, and producer. His career lasted for more than 50 years. Among his songs are Even Now, Mandy, Looks Like We Made It, Somewhere Down The Road and many more. But the one that I like most is I Made it Through the Rain.. His songs are loved by people And I think this songs will last for so many years more.
6 responses


•
19 Jan 17
@HAPPSINGH
@magallon
Let's all sing his songs.



• Banks, Oregon
19 Jan 17
He did have some great love songs.

• Philippines
19 Jan 17
I loaded some of his songs on my Angel Music cube which my wife usually plays in the morning while she does the cooking in the kitchen.

• Philippines
19 Jan 17
@magallon
Actually, it's not only Barry Manilow that I've loaded on the Music Angel. There's Whitney Houston, Sitti, Ronan Keating, Kenny G, Simon & Garfunkel, Cat Stevens, Carpenters, Don MacLean, James Taylor, Bee Gees, etc.

• Philippines
19 Jan 17
@sunrisefan
Singers of the 80"s... I also listened to the sings of Whitney, Kenny Rogers and the Carpenters a while ago.. also the Air Supply..


• Philippines
19 Jan 17
He is also my favorite during our time and is still is . My favorite is Can't Smile Without You although i like all his songs .

• United States
19 Jan 17
I didn't know he did "Mandy"

• Roseburg, Oregon
19 Jan 17
All of Barry Manilow songs are really good songs. I loved all of them.