'Patriotism is not enough'.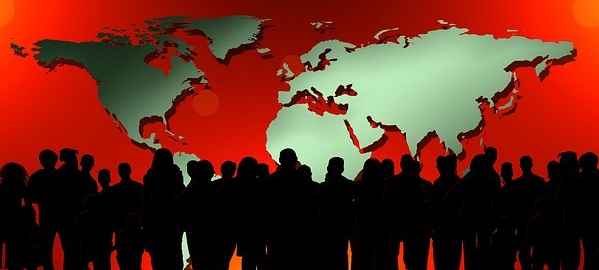 Greece
January 20, 2017 2:04pm CST
As I was listening to Donald Trump's address tonight I was reminded of a well known poem written by a wiser man in the 17th century. John Donne was an English clergyman who wrote a poem which began 'No man is an island, entire of itself, every man is a piece of the continent, a part of the main.' The President spoke much of patriotism and it frightened me rather a lot. The same thing has been happening in England in the recent vote for Brexit. The influx of immigrants had alarmed the nation so much that they too voted in effect to 'make our country great again.' We too want to build a wall to insulate us from the less fortunate 'outside.' Mexicans or refugees it makes no difference. If we regard ourselves, our comforts, or country even our culture of such importance that we need to put our interests before the rest of humanity, regardless of the effect that will have on them, then we are forfeiting our humanity. His poem finishes : Any man's death diminishes me, because I am involved in mankind, and therefore never send to know for whom the bell tolls; It tolls for thee. Donald Trump needs to widen his horizons, not narrow them.
10 responses

• United Kingdom
20 Jan 17
"The influx of immigrants had alarmed the nation so much that they too voted in effect to 'make our country great again." I'd respectfully disagree. The immigrant issue is not the reason millions voted for Brexit. That's just what some sections of the media would like you to believe. The EU is a bloated corrupt organisation and many of us want out. Absolutely nothing to do with immigration...or implied racism. I do not believe horizons need to be broadened...charity begins at home. I believe we need to work on fixing our own issues before meddling in other countries business.

• Greece
20 Jan 17
I hope you are right, but that is not the message I have been receiving.

• United Kingdom
20 Jan 17
@41CombedaleRoad
There is a lot of negativity towards brexit, it would be stupid for me to deny that. My position is there is also a lot of positive. The EU is corrupt and it doesn't seem to want to change. Hey, you're in Greece...how has the EU treated you??? Bailout after bailout due to the fact your country (adopted maybe as I think you're English) is unable to run things in a decent manner. Greece is controlled by germany.

• Greece
21 Jan 17
@Mike197602
I live in Greece because my husband is Greek and wanted to retire in the sun, he had 30 years of English weather and he never made the adjustment! I am still British though. The Brexit vote has meant a drop in the English pound and our income comes in English pounds. So we have taken a big drop financially plus the Greeks have invented all kinds of taxes in order to grab every penny they can. So not good.... I agree with most of your comments!

• Green Bay, Wisconsin
21 Jan 17
It's interesting to see a view from someone not from the US.

• Greece
21 Jan 17
I meet quite a lot of Americans here and they are all pro Trump, they tell me he is the best of a bad lot. I still do not understand why they voted for him though. I don't understand why the Brits went for Brexit either. I guess I just don't swim with the tide.

• Green Bay, Wisconsin
21 Jan 17
@41CombedaleRoad
I've only seen a couple who favor President Trump. I did go to the White House site and read quite a bit about his intentions. To me they sound good if Congress and the Senate get behind him and help him with what he hopes to accomplish things could get turned around right for this country.

• Greece
22 Jan 17
@just4him
Actions speak louder than words and hopefully his will be wiser too.


• India
20 Jan 17
Actions speak louder than words. I think we should wait for action to come to any conclusion.

• Greece
21 Jan 17
Fair comment and let's hope we all keep smiling with you.

• India
21 Jan 17
@41CombedaleRoad
I spent a lot of time in front of the idiot box today listening to what CNN had to say. The president apparently wants to get rid of carnage. The problem is who is responsible for this carnage is the question.

• Greece
22 Jan 17
@allknowing
I wonder what kind of carnage? There is carnage on the roads for instance, carnage at home and carnage abroad. If he gets rid of some of it somehow that will be a good thing.


•
20 Jan 17
Patriotism can be something quite superfluous at times.

• Greece
21 Jan 17
It wasn't superfluous to the Jews and it isn't to anyone who is faced with high walls and fences.

• Boise, Idaho
21 Jan 17
I think that our country is great and always has been. It is just people like Trump who brings the country down. It's really the people, not the country. Trumps needs to be a man and be honest. He is such a narcissist that I really worry about things now. America first he says. I guess we will see.

• Greece
21 Jan 17
All the world is watching and waiting with you.

• United States
20 Jan 17
Trump was elected due to everything he said in his inaugural speech. Other countries may be unaware of the fact that millions of people have suffered terribly in the United States. People vote for the candidate that they feel can end the suffering of their families and people they love. That is what happened here. Will hope for the best. Sometimes all people in a country have to hang onto is patriotism; thank God they do.

• Greece
21 Jan 17
More people have suffered terribly in the world at large. By comparison with everyone else America is the richest country in every way and that is why everyone wants to emigrate there.

• Philippines
20 Jan 17
It means he won't care much for what's happening out there. Duterte will probably like this guy because he won't get criticized with his work here, unlike what Obama did.

• Germany
20 Jan 17


• Bunbury, Australia
20 Jan 17
Well spoken - or written. I haven't heard his speech yet having just got up.

• Greece
21 Jan 17
He insults all previous Presidents. It did not make me feel optimistic.

• Switzerland
21 Jan 17
I agree that no man is an Island, but I agree with the old saying "better alone than in bad company". I would be more than happy if Italy would have never joined the EU, not for a matter of immigration, but for FREEDOM. We must be free and not obey to the dictats of another nation.