Would you like to extend your life for a few more years?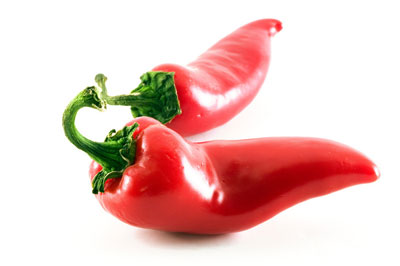 January 23, 2017 6:06pm CST
So, ask yourself this question:
"Do I like pepper?"
... If your answer is
"no"
, I think you should reconsider this idea. The reason? To be able to live a few more years. This is certainly enough reason to start consuming pepper, right?

I have to confess that I'm not much of a fan of pepper, but I think after that I'll change my habits and start eating pepper at least a couple of times a week.

Full article here:

A study by Vermont University in the US, found that consumption of hot red chili peppers was associated with reduced mortality, with the chillies warding of heart conditions and strokes.
8 responses

• United Kingdom
24 Jan 17
Do you mean chilli peppers or normal peppers...in the UK there is a difference in terms of what we call them


• India
25 Jan 17
I don't want to live longer, and certainly won't eat pepper's for it


• Philippines
24 Jan 17
If only I could grow them, and they're expensive in the market.

•
24 Jan 17
Hehe.... If consuming pepper adds few more years to life than average life span of Indians would be 80+ years. :P

• United States
24 Jan 17
i tend to eat pepper in foods anyway..although longevity and quality of life are two different things..

• Bunbury, Australia
24 Jan 17
I'm not sure I want to live longer that badly. :)

• Charlotte, North Carolina
24 Jan 17
We eat many things that are supposed to ensure good health and longevity. Peppers are used in our soups and chili as well as in salads.

• United States
24 Jan 17
Well I am thankful KNOWING my particular blood type and moms, demands Cayenne pepper for the BEST cardiovascular protection we can get BUT I would not recommend peppers for everybody because that is totalitarian thought which is no way to live life, especially a long and mentally/physically healthy one !