no more predictions it is scarry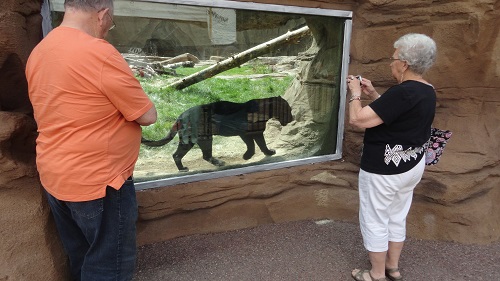 Tucson, Arizona
January 27, 2017 9:18am CST
last week I predicted Arizona would beat USC by 7 point and they won by 7 points..Yesterday I ptedicted Arizona would beat Washington State by 17 points.. The finale score was 69 to 52. subtract 52 from 69 and you have 17 points..No more predictions because it scare me to get them exactly right. I looked back into my family history to see if there was any witches or voodoo prople but didn't find any... Found several crazy people but that was ok..GO WILDCATS
3 responses


• Tucson, Arizona
29 Jan 17
yes i am sure Arizona has a very good team

• Los Angeles, California
27 Jan 17
Did you lay down any bets lol?

• Tucson, Arizona
29 Jan 17
only whem i am in Laughlin, i enjoy betting on the games and do pretty well at it... lot better than i do on the slots

• United States
27 Jan 17
You really do have the magic touch when it comes to predictions!! Crazy people in a family does make a family an interesting one.

• Tucson, Arizona
29 Jan 17
when your lucky your lucky and it is all luck