When Did I Stop Singing in the Shower?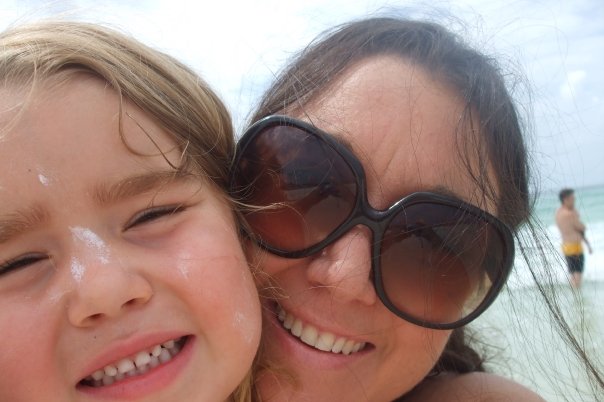 January 28, 2017 10:00am CST
I don't remember the recent conversation exactly, but somehow we were discussing singing in the shower. As we talked, I said that I used to sing in the shower all of the time. However, I no longer do so. And the question hit me: When did I stop singing in the shower? The realization hit me with a blunt force that it was just one of those things about my life that I changed unknowingly. It's one of those things that makes me want to emphasize to my kids when considering marriage things you should really think about... See, there were certain things I always felt very insecure about in my relationship with my now-husband, but then-boyfriend. He was (still is) VERY into music, mostly classical. And he's also quite outspoken (to me) about when he thinks someone doesn't have a good voice. (For example, the cantor at the church). So I always felt uncomfortable singing in front of him. And the sad thing is: I love to sing. Don't get me wrong. My husband is a very kind-hearted, good, loving man. But everyone is flawed. And everyone has habits that will bother other people. He didn't even realize how insecure he made me when he would say something about someone else who didn't have a good voice. I guess we all have our insecurities too. And I can't blame him for mine. Sometimes I just look at those earlier days in our relationship and I think about the things I did or didn't do. And I never thought of how it would make me feel 20 years down the road. I guess that is what I'm wishing I could impart on my children, that wisdom, the wisdom to know whether or not something will truly bother you when marriage gets difficult, when the years wear on. You know, things like: is someone frugal? are they forgiving? do they leave their laundry on the floor? is someone inconsiderate about being on time? AND do these things bother you enough now that they will bother you even more in the future? Or... are these things just a small blip on your radar that don't amount to much? Is the fact that I don't sing in the shower anymore something worthy of marital discord? No, no, not at all. But... it just struck me that I stopped singing when we first got married because I didn't want him to hear me because my voice is less than perfect. It's not that HE ever told me not to sing. It's more about me than him. It was an insecurity that after 10 plus years of marriage I realized, I just don't care what he thinks of my voice anymore (that was when I started singing in front of him in the car again because I stopped that too for awhile.... and I LOVE to sing in the car!!!!). ((though I never stopped that completely because I'm more often in the car without him than with him)) Do you know what I did yesterday? I made a point to sing in the shower. I had to stop and think, "What should I sing?" And it felt a little odd because it's been many years since I've done so... But I sang, "Oh What a Night." I think music is good for the soul, for the heart, for life, even when your voice is less than perfect like mine.
8 responses

• Canada
28 Jan 17
Good for you!! I am so glad that you made a point of singing in the shower again. It doesn't matter what you singing voice is like. You do it for you and the good feeling that it gives you. Sing on!!!



• United States
3 Feb 17
What a wonderful choice of a song

good for you. We should do what makes us happy. Just sing like no one is listening.

•
3 Feb 17
i keep forgetting to sing in the shower though. ha ha. it's like a need to retrain myself

•
28 Jan 17
I love singing in the shiwer. I always do. I feel that i have a very powerful voice when i see inside the shower. Well i am just dreaming.

• Bunbury, Australia
29 Jan 17
Marriage is always in a state of flux I think. Hopefully each person compromises a bit here and there and over time you meet somewhere in the middle. I'm glad you're singing in the shower again.


• Midland, Michigan
28 Jan 17
Good for you to recognize why you quit doing it and for deciding to start it up again. My voice isn't all that great either but I sing whether the people around me like it or not. I know that my voice is better than it used to be. I don't think I've ever sung in the shower, but I do sing in my car whether alone or with anyone else, and if music is playing in the house I'll sing along with that too.

• Eugene, Oregon
28 Jan 17
You are so right
@jillybean1222
. Music is good for us to listen and to sing or play if we can. I have never stopped singing in the shower. Great song!