I found it. Plain crash I have seen in the past.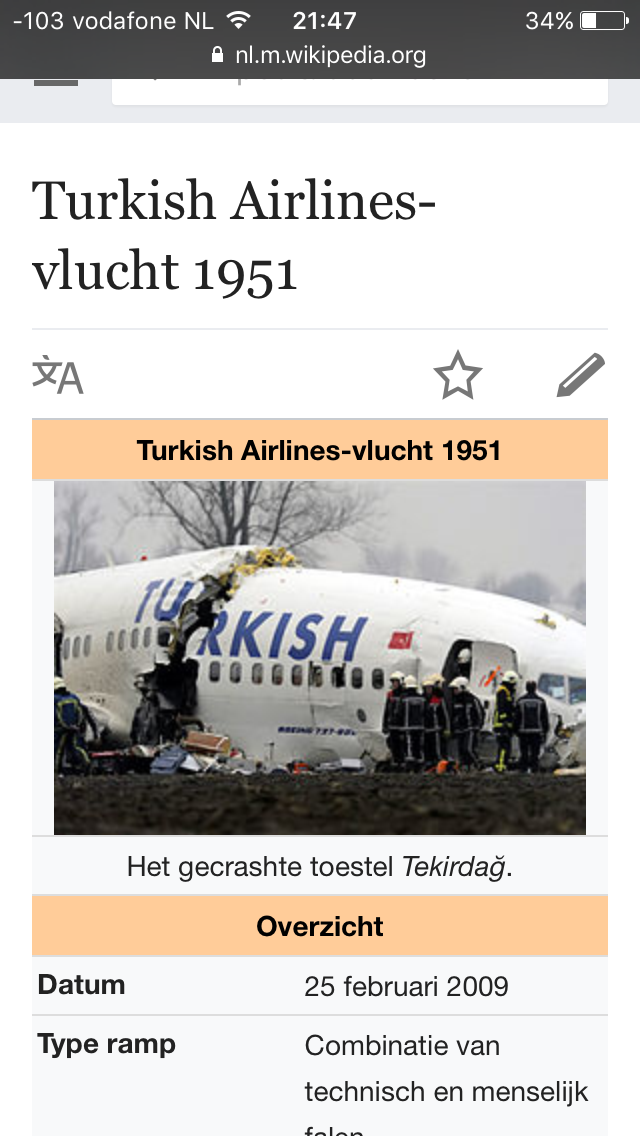 January 30, 2017 3:12pm CST
This is no joke I didnt see the crash but I shall the whole plain Lay there. It happend alot off time ago I dont remmember Why we went all the way up there. Schiphol the AirPort off the Netherlands (Amsterdam) is in the south I live up in the north and it happend in febuarie 25th in 2009. when I shall the plain we where on the road in the car. Just the road besides the field where the plain was. There where many people injured 9 people died 6 people where in critical condition and 86 people where wounded. Since that plaincrash there has never bin one crash after in the netherlands. Only a plain that got shoted out off the air in Ukraine with many dutch people in it. Mh17 that alot off people know about it went over the whole world. I have never thought I would ever write about this because it happend so long ago but now I can talk about it. I hope you enjoyed Reading this. If you have any questions Just ask them. Thanks for youre attention
3 responses

• United States
30 Jan 17
That would be a frightening crash to witness.