Smuggled Online Goods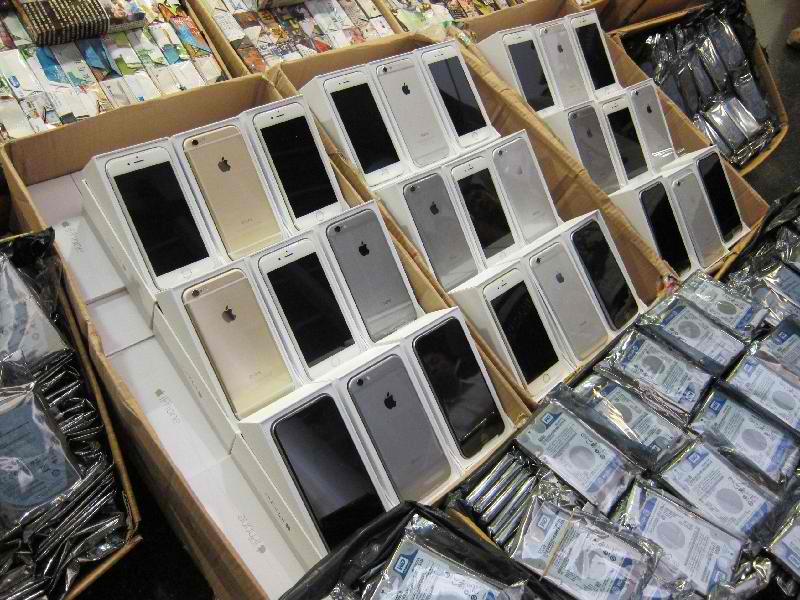 February 1, 2017 6:04am CST
What would you do if your trusted online shop get raided and now being accused of selling smuggled goods? That is my question to the people who bought goods to an online shop and just been raided by the government. I was about to order something from this shop. I've been thinking of it for two weeks until finally I decided that I will. And then when I'm carting out some error happened. I waited for a few minutes and check their fb account. They were still there and they just said that some orders will be delayed due to their system update. I messaged them once about my desire to buy. I didn't get any reply. And I didn't insist. I just went and checked their wall the next day. A lot of complaints now about delayed deliveries, gadgets that are defectives. And now, flash news!! Its been raided. I felt relieve for myself that I didn't order. They have a million followers. And I do feel bad to people that won't get what they ordered and no exchange to the ones with defective goods.
5 responses

• Canada
1 Feb 17
That would be awful for all those who have a order placed with them and never get their goods. I am glad that your order did not go through.

•
1 Feb 17
Me too. I do a lot of online shopping and I always order 1 small priced item on my very first time. That way if the shop isn't good I wont be crying my hearts out. Just last night I read so many complaints and I was like, something fishy is going on.

• Canada
1 Feb 17
@diosabella
That is a good way to do things but ordering something small to start. When you start reading lots of complaints you know its not a good place to shop.

•
1 Feb 17
@Happy2BeMe
The complaints were posted 2 days after my attempt to order that's why I didn't message them again. Before, all I can see are satisfied customers. The complaints were rare and they promptly replied the complainer.



•
1 Feb 17
I will big bro! I placed an order with my telecom instead.


•
2 Feb 17
@sans224
Yes! Its a giant telecom company. The biggest here. I don't think they will smear their name by selling illegally. Besides, their site was the one recommended me the product. But that time it was out of stock and I was interested. So I looked in another shop and saw the its price is somewhat lower and the comments were very encouraging.

• India
1 Feb 17
If I am aware that they have smuggled I will not buy but how are we to know?

•
2 Feb 17
Yup! Me too! I read somewhere that when the price is low I should be aware. I'm aware but still some are still legit. There are introductory promos and such. Its kind of disheartening to buy on newly find online shop.

• Bunbury, Australia
1 Feb 17
That is very sad. It's lucky you didn't get caught. A few minutes earlier and you might have been.

•
1 Feb 17
More like if I transact the day I joined. Lucky, I was having second thoughts on how will I get the product. I was debating if I will have it deliver at home or will just pick it up. I made up my mind after two weeks.



•
1 Feb 17
That would be horrible the people involved probably wont be able to get their money back either.

•
3 Feb 17
Sadly, but I think that's the thing. Their facebook account is down as well as their website. Before that, a lot of complaints were being posted like not working gadgets. And they were no longer replying back on their mobile help desk.