Indicators one is on the Right Track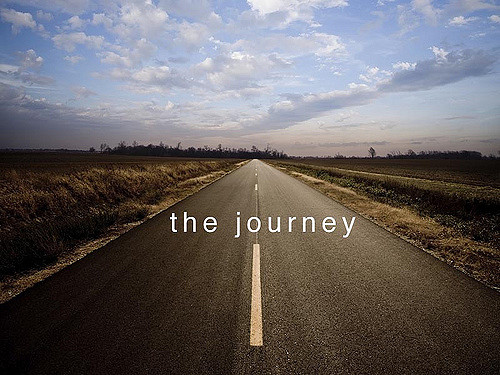 United States
February 1, 2017 12:14pm CST
If one is a journey and trying to "accomplish" certain goals then they'll figure out trying to accomplish even simple tasks may not always be easy. If there's haters then it's all good. Haters are an indication a person is heading somewhere. No be no reason for haters to hate otherwise. Yes, haters can be annoying, but they're helpful. If one feels as if they're progress is rewarding then they're doing something right. Imagine a line of people just waiting to attack one person. They're headed in the right direction. "Rising." Not everyone will be pleased to see others rise up. Some will become angry but the angry is insecurity. They're not pleased with their own progress. Never give up on a dream because there's some hating going on. The cynics will be cynical and critics will criticize but it takes courage to stand out, stand up, and keep going. Some are too afraid to let their light shine so they're try to dim other people's light. Try to discourage but "when the determination is there no amount of heckling will stop the vision or dream." 'Keep Pushing on."
2 responses

• Banks, Oregon
2 Feb 17
Yes, just keep on keeping on, to me haters are motivators to do even better.

•
1 Feb 17
I quite often find the same issue happens with my Internet Marketing efforts. At times when you are not seeing any returns it is quite often very depressing, and discourages you from making any other effort. But once you think about how far you have come from making cents to dollars you start to realize that you are actually doing a great job. I think the Aerosmith song "Dream On" helps me stay motivated.