How to Fix My Dress?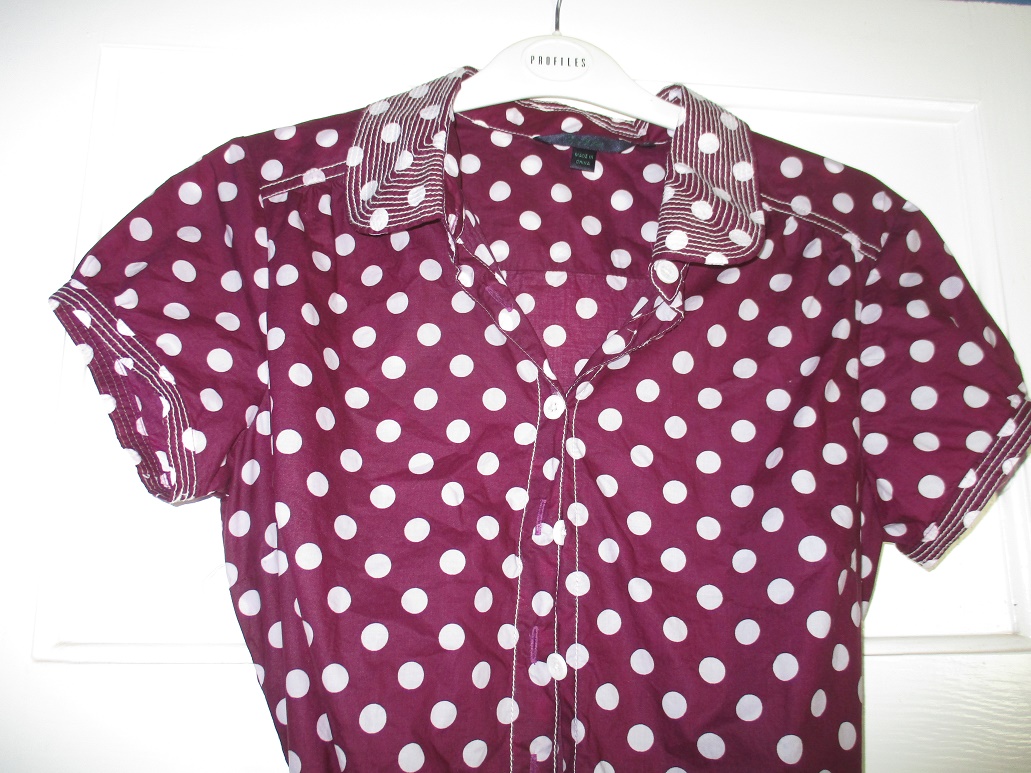 United Kingdom
February 7, 2017 5:49am CST
I bought a dress last week at a second hand shop. It is a bright cerise colour with white polka dots and white stitching. When I've had a good look at it I see the pink dye has run into some of the dots. Is there any way to fix this or is it a lost cause? I was thinking about maybe putting a lighter pink dye over the whole thing and possibly disguising the dye run but I have no idea if this would even work. Does anyone on My Lot have any experience with this sort of thing? I should say I have already tried soaking the dress for half an hour and then washing in the machine and it is the same. Any help would be much appreciated.
10 responses

• Boise, Idaho
7 Feb 17
I don't think there is much you can do unless you can find a color that you could dye the entire dress to cover the pink spots. But I don't think you can. Sorry!

• Boise, Idaho
7 Feb 17

• United States
7 Feb 17
what kind of fabric is it?you might be able to do a dye over.. if it's cotton,you could try a color fast bleach and lessen it..

• Bunbury, Australia
7 Feb 17
I think it's a lost cause. Have you thought of painting the white dots with fabric paint? Years ago I had Hobbytex paints which were something similar.

• Bunbury, Australia
7 Feb 17
@Kandae11
Yes but I have no idea if it would work or not.


• Australia
7 Feb 17
It's going to be easier for us to give you our ideas/opinions if we can see the dress. I can't really visualise what it looks like..

• Australia
7 Feb 17
@redurnet
Thanks for putting up the picture of the dress. If I were you, I would buy the glitter glue and glue each white dot with glitter. (Glitter can be either white or pink).. I know it will take alot of your time but you will be the only one who has that dress... Hope my idea is a good one..


• United Kingdom
7 Feb 17
@atoz1to10
That is an interesting idea, it would be fairly eye catching!


• United States
7 Feb 17
I think once it's run into the rest of the fabric there's not a whole lot you can do. I think that dyeing it you're still going to end up with the darker spots and runs looking a little darker than the overall dress. But I don't know. I will be interested in hearing it from other folks on this site and their experience with it.

• United States
7 Feb 17
When I have had a stain on clothing and I tried to dye it the stain remained in fact it looked worse because it stood out more

• United Kingdom
8 Feb 17
@CoralLevang
Thanks, this is good to know, I think the dye run would still be darker than the spots in that case.

• Canada
12 Feb 17
You could try washing it with a colour catcher. That might help.

• United States
7 Feb 17
Well, since dye is inexpensive, I think your idea of using the dye to cover the spots would be worth a try.

• United States
7 Feb 17
I'm of no help about solving your problem of the dye running into the dots. It's a pretty dress regardless