Good Morning, myLot !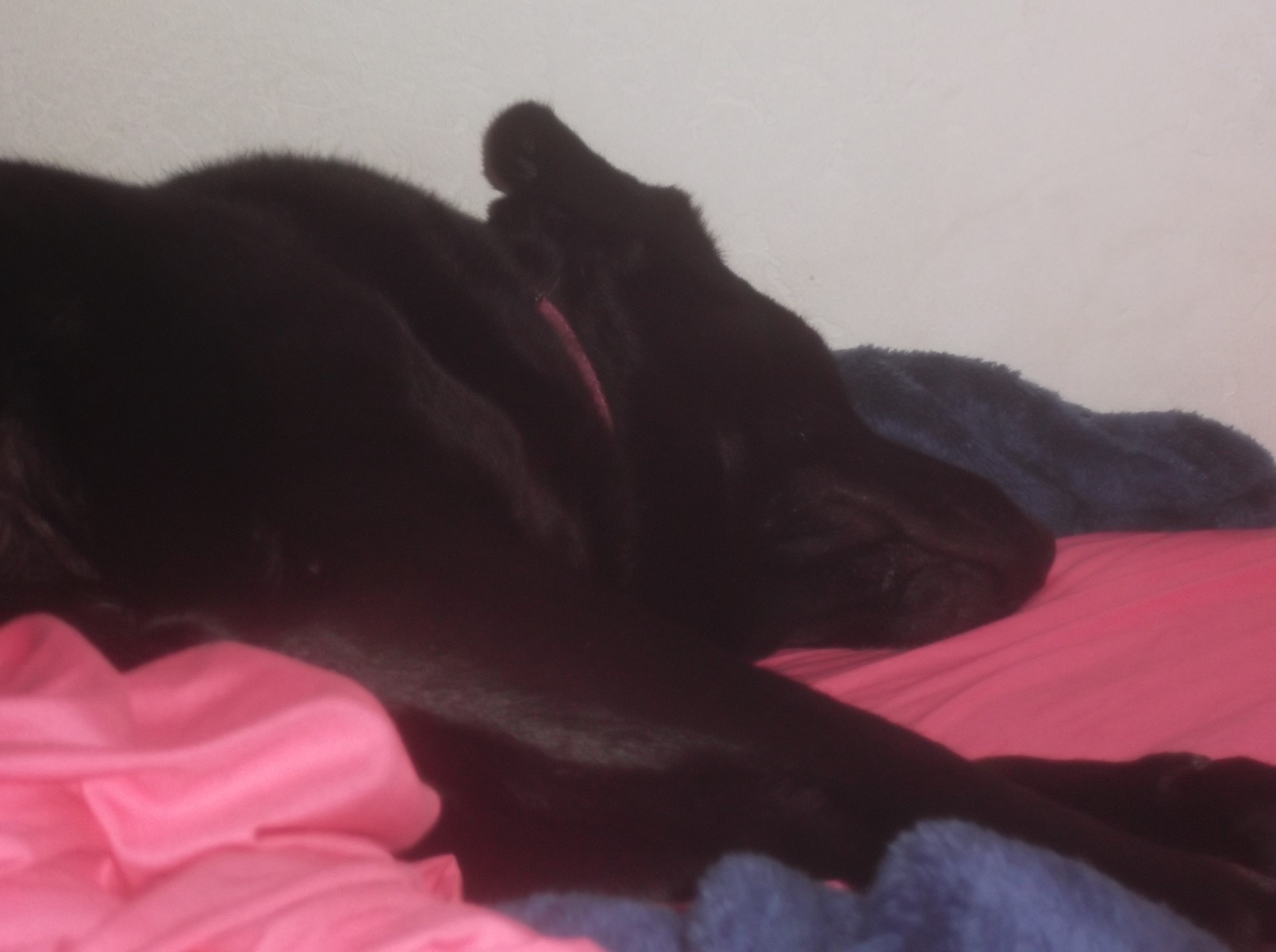 Petaluma, California
February 10, 2017 11:27am CST
Angel generally gets on my bed before I have the chance to make it--of course, that's what she did this monring. I went to check on Mom, and she was asleep. I came back here for a minute, and then heard her calling me. When I went back to her room, she said she didn't sleep well at all last night.

I got her her morning pills, and she told me she wanted me to cut her hair today and also that we would fold the laundry. At the very least I am going to go in there and fold what's mine and put it away so that it will be out of Mom's room. Like I told her, if she wants, I can fold her stuff too. If I have the chance I am going to fix up another item for my shop--99.9 percent sure it will be putting something in a hoop.

It dosen't apprear to be raining at the moment, so I want to walk Angel at least once. Bible study ASAP. I'll make my bed 1) when I get the time and 2) when I can get the dog off of it... Right now it's nearly nine thirty and I need to get a move on. Have a great day/evening/etc. in your part of myLot land !
4 responses

• Bunbury, Australia
10 Feb 17
I'm just reading your morning post and the next on the list is an afternoon post. Don't you just love myLot? :)

• Chile
10 Feb 17
Good morning, dear lotter!


• Petaluma, California
10 Feb 17

•
10 Feb 17


• Canada
10 Feb 17
Sorry your mom didn't sleep well last night. I hope she will get in some sleep through the day. Angel looks so cute and so comfortable.

• Petaluma, California
10 Feb 17
Thank you,
@Happy2BeMe
! Hopefully she will get some sleep through the day ! LOL--Angel actually puts her head on my pillow quite a bit !

• Canada
10 Feb 17
@xstitcher
Too cute!! She is just a tad bit spoiled I would say!! lol