IMPORTANT to U.S. Citizens: Repealing the ACA will effect you, even if you have other insurance.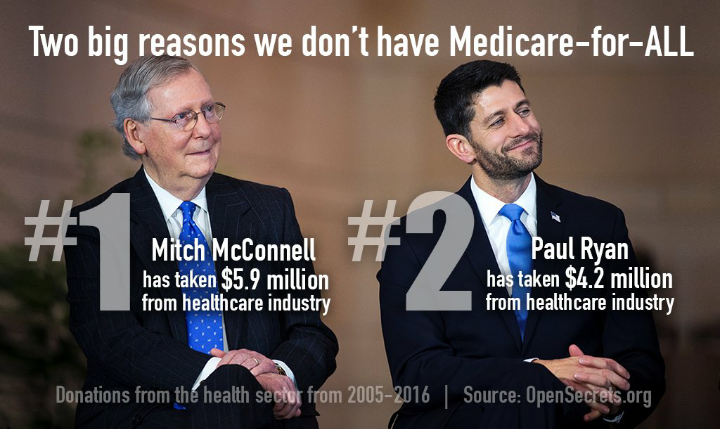 United States
February 19, 2017 6:09pm CST
Let's be straight to the point, the provisions that are included in the ACA (Affordable Healthcare Act a.k.a. Obamacare) are included in your plan as well. If the Republican Party successfully repeals the ACA and their plan DOES NOT include all of the PROTECTIVE PROVISIONS that the ACA does, then it will COST YOU DEARLY! Take the Pre existing condition clause, for example. If you are on insurance or get insurance that doesn't include the pre existing clause, you are only one diagnosis away from losing your loved one and financial ruin. Think about that, if you get your insurance through your employer and you or a love one becomes ill, you will have to stay with that job forever to keep your loved one covered. You will also have to be concerned about your company closing or moving out of the country. Let's talk about caps. Let's say that the Republican plan doesn't include a provision to protect you from caps. If your insurance plan has a lifelong cap of $1 million dollars, the illness will only be covered until it reaches the $1 million cap. I've heard someone say that cancer treatment costs $1 million dollars a year, if that's the case, your loved one will only be treated for one year or when it reaches the cap, whichever comes first. If the Republican replacement plan doesn't include a way to protect you from rising healthcare costs, the costs will go up but your cap won't. President Trump signed a bill sponsored by Republicans in Congress reversing the "Stream Protection Act".. That means that it is now LEGAL for the coal companies to dump coal ash into our stream and rivers. The only thing ones that benefit from this is the Coal Industry because they will make more profits dumping coal ash into the rivers than having to dispose of it the way they had to do last week. The Republicans also want eliminate the EPA (Environmental Protection Agency) allowing corporations to pollute our air and water a lot more, a lot faster and make themselves more profits. The polluted water and air is going to start making people really sick, really soon. How much of that will your health insurance cover? Don't expect to see those protective provisions in the new Republican plan. The Healthcare Industry donates millions to our Congressional "representatives". Over $10 million to two of the most influential members of Congress: House Speaker Paul Ryan (R WI.) and Senate Majority Leader Mitch McConnell (R KY.). A person doesn't have to be politically biased to see this, just check the voting records and watch what your representatives are doing! .
1 response

• United States
21 Feb 17
Yes but this is the only way we can be great again!! /s