The pic is so, true. I do the same thing.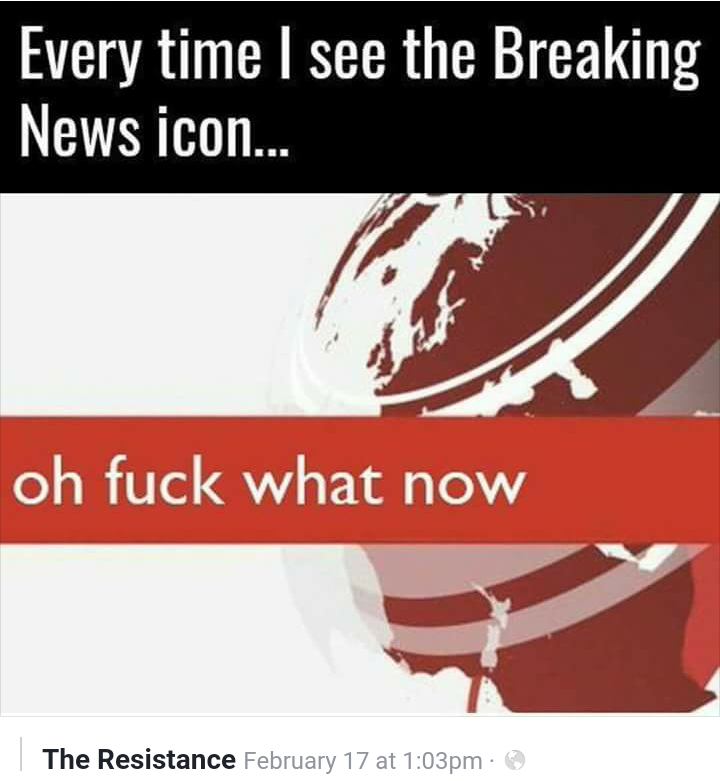 United States
4 responses

•
21 Feb 17
mostly, if it is national news, i ignore it! I figure i will find out about it from someone if I REALLY need to know it. if it is local, i make sure it's nothing I need to know as well. I'm tired of news. Politics these days is very draining. And social media has made it much more so

• Philippines
20 Feb 17
No. Breaking news doesn't necessarily mean bad news actually. It can be good but indeed most of the time something that is shocking.