I Help Him....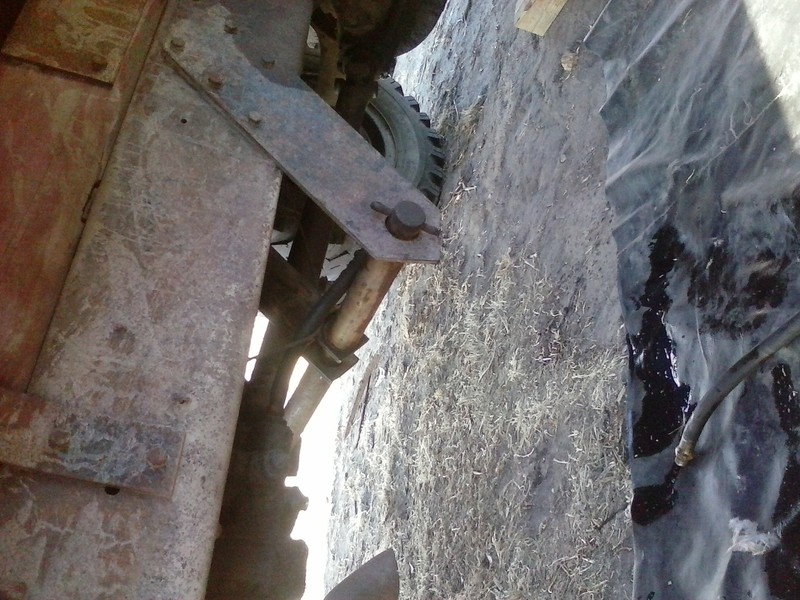 United States
February 22, 2017 12:46pm CST
Yesterday since it was nice again, I helped the hubby put in cylinders on the farm truck so we can now dump things out of it!!

We used it to haul wood in but, we had to manually get the wood out. When he bought the truck it was like this, apparently why they sold it. The day before I was out helping him with the tractor. I don't think I really help other than to be a "go fer" this and "go fer" that. But sometimes two sets on hands makes getting the job done faster and easier.

Getting the cylinders in was tricky, especially the cylinder under the box of the truck. Got my finger smashed between the cylinder and the metal side of the box!!

It stung for a while and now when I bump it, nothing broken!! I help him outside, but he doesn't help me much with house cleaning!!

He has washed dishes before, but........ Then he wonders why I tell him, but I'm doing the job of two people, I help him and then I have to do cooking and cleaning too!! ~Peace~ photo is mine of the under side of our farm truck
3 responses

• Canada
22 Feb 17
Ouch..sounds a bit painful. You are a good wife!!

• United States
22 Feb 17
When it first happened O thought I broke it!! But guess I'm tough!!

I try to help him when I can!!



• Canada
22 Feb 17
@STOUTjodee
I am glad you didn't break it but I am sure it must have hurt really badly.

• United States
22 Feb 17
@Happy2BeMe
, yeah, it brought a tear to my eye!!



• United States
22 Feb 17
Have you pointed this discrepancy out to him? LOL

• United States
22 Feb 17
Oh yes, and he says he'll help out!! I've seen how he has done laundry before!!


• United States
22 Feb 17


• United States
22 Feb 17
Oh he definitely appreciates me, especially when I banged my finger!! I don't mind helping him.