Root Canal Report and My Experience with Halcion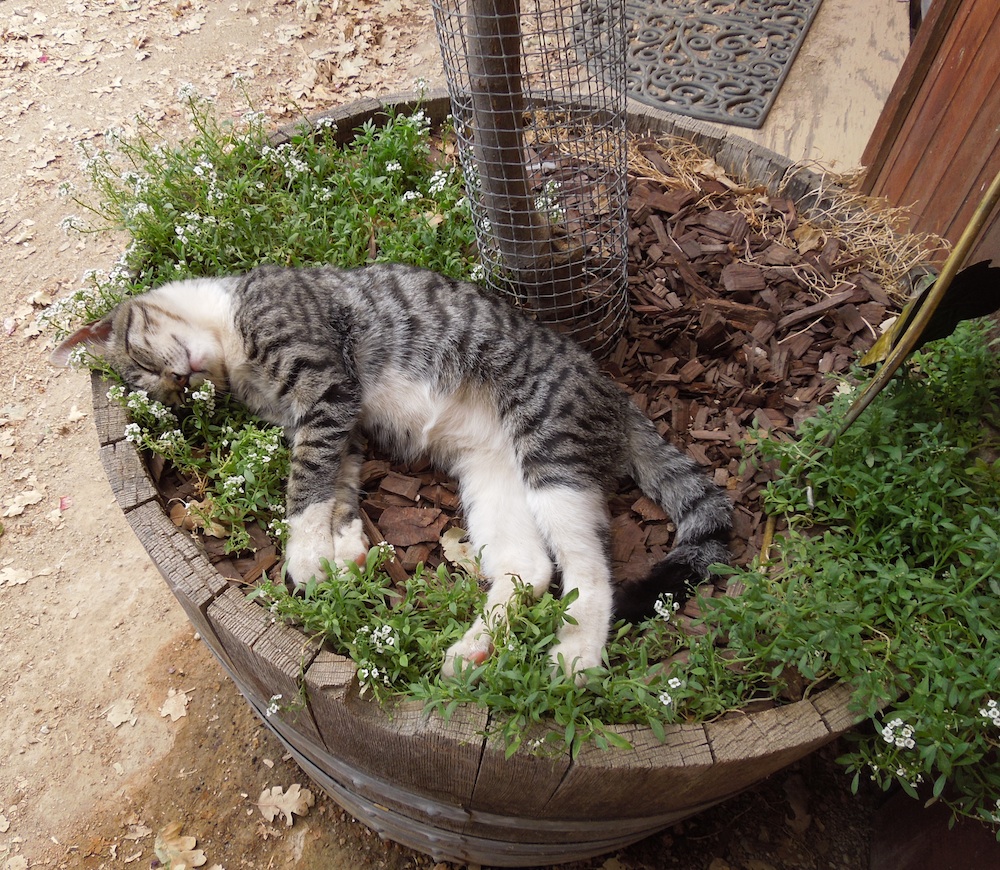 Paso Robles, California
February 24, 2017 4:14pm CST
The root canal I had yesterday was a breeze. I can't remember a thing about it except going to the office, taking the two triazolam (Halcion) tablets under supervision there, walking into the room where the chair was and lying down. I did ask for a pillow. They gave it to me. I remember nothing else. I can't believe that decades ago I used to take this as a sleeping pill occasionally with no side effects. Of course, I only took one of them before bed -- not two. They label this a sedative-hypnotic drug. I can understand why the instructions specified that I had to have a close friend or relative drive me home and that I could not use public transportation. They could easily call this a date rape drug. The only thing I remember about leaving the office is picking up the bag with my Kindle in it. I asked my husband, who picked me up, what happened. I told him I have no recollection of leaving the office, walking to the car, getting out of the car, or walking into the house. I do remember sitting in my chair and trying to read before deciding I should go to bed while waiting for my mouth to thaw out so I could eat. I slept for a couple of hours before getting up and having some soup. My husband said he had to hold me up while we walked to the car and he had to put me into the seat. I don't remember who fastened the seat belt. He said when we got home he had to pull me out of the car and although I tried to walk into the house, he had to pull me back when I started to stagger off the sidewalk. After I ate my soup, I watched an hour of TV with my husband and went back to bed for another nap. I got up, made myself a package of organic mac and cheese, and ate it while I watched another hour of TV. I tried to read a bit of the book I'd started in the dentist's office but it didn't hold my interest so I went to bed again about 9. I woke up again about 10:30 and thought I'd better see if I'd taken my night medications. I hadn't, so I had some more soup and then took the pills while I read more of the book, [i][/i]Derailed in Chancey. I still couldn't get very interested in it by 1:30 AM, so I went back to bed and slept until 7. The pills did their job of knocking me out while my tooth was worked on. It did take some time to have full control of my body again, but it was worth it. I would agree that no one should drive a patient so sedated home except a person that is absolutely trustworthy. I have no recollection of what happened after I left that office until I got in my chair at home. Still, I will do it again for the other root canals. Would you take this medication under supervision to have a pain-free experience?
6 responses

• Philippines
25 Feb 17
I would definitely take it.

• Paso Robles, California
25 Feb 17
It's a good solution as long as you have someone to bring you home and watch you the rest of the day. I'm glad my husband did not take the pills, since I don't think I would have been able to drag him out of the car and support his weight had he started to fall. He's heavier than I am.

• Philippines
26 Feb 17
@bagarad
agreed, it is a good solution if you have someone to watch over you.

• Paso Robles, California
26 Feb 17
@allen0187
You can't have it unless you have that someone.


• United States
24 Feb 17
I would much rather have a pain free experience than one filled with pain and every memory of that pain. Luckily, I have several people I can trust to get me there and back and help me if I am out of it.

• Paso Robles, California
24 Feb 17
I often think of how different things would be without my husband. I hate to think about it.

• United States
24 Feb 17
@bagarad
I hope you won't have to find out what it would be like for many many years to ome. I would say "at all" but statistics show us women live longer lives.

• Paso Robles, California
25 Feb 17


• Bunbury, Australia
25 Feb 17
That sounds like the only way to have a root canal treatment. I know you were dreading it so I'm pleased it all went so well.

• Paso Robles, California
25 Feb 17
I have the next one on Tuesday. I'm not so scared now.

• Los Angeles, California
24 Feb 17
That is one zonked out collapsed kitty in the photo.

• Paso Robles, California
25 Feb 17
Cats don't need sedation to knock them out.


• Paso Robles, California
24 Feb 17
She wasn't having a root canal and didn't need to take a pill to sleep.

• India
26 Feb 17
You were on general anesthesia . We get injected locally and are aware when the job is done.

• Paso Robles, California
26 Feb 17
No, not general. It's a sleeping pill -- double dose. It's a Hypno-sedative that makes you feel like you're asleep, but you can still respond to commands like to open wider. You just don't remember anything afterward.

• India
26 Feb 17
@bagarad
I have done a couple root canals in the good old days but I would not go for what you went through. Local injection was good enough for me.

• Paso Robles, California
26 Feb 17