Is it safe to stand very close to other people on the escalator?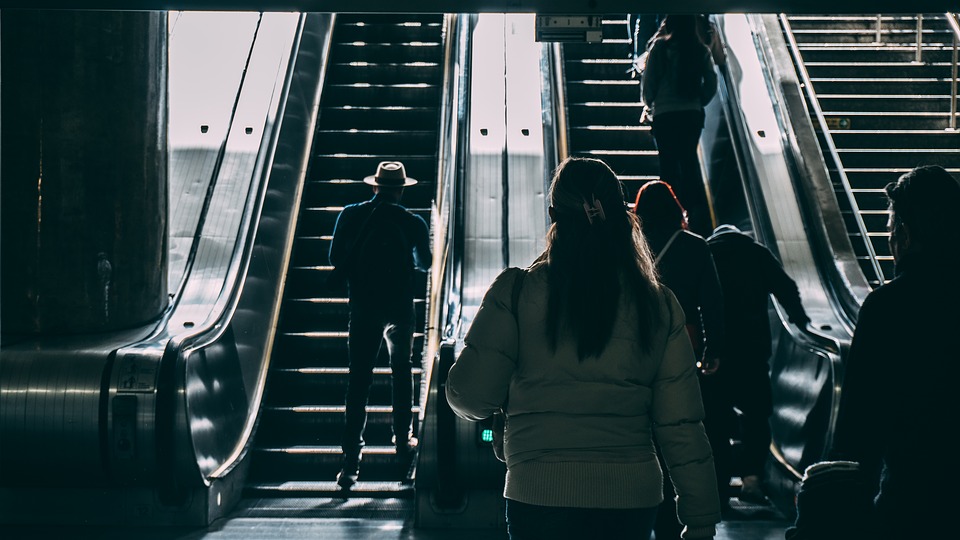 Philippines
February 25, 2017 6:19am CST
Since it is a weekend, I decided to go out with my little niece to the local mall. My little niece was so happy and excited to go around. While we are riding on an escalator, a young man keeps on putting himself close to us at the side. Of course, I am holding my niece and wanted to step back for safety reason. I don't want to make a scene. The course of action is to step forward with my little niece. It has been in the signboard that people should not close together while using the escalator. Why can some people not follow a simple instruction? Image Credit: pixabay.com
10 responses

• United States
25 Feb 17
It is not a thing I do to stand close to anyone anywhere. How strange that man doing that.

• United States
26 Feb 17
@Shavkat
Yes I know you would have taken action.

• United States
25 Feb 17
It is a shame that far too many people do not follow safety instructions.

• Philippines
25 Feb 17
It's either he came from a far flung isolated region of our country or he's a pickpocket. I would tell him what to do and how to behave if I were you, i hate people violating my personal space if I do not know them only exception is a pretty girl


• Philippines
25 Feb 17
well, maybe because its his first time, or maybe stalking you.

• Philippines
26 Feb 17
@Shavkat
did you see any camera, is he not a crew of 'wow mali'

• Philippines
26 Feb 17
@ilocosboy
Of course, it is impossible to happen such TV program in Baguio city. If ever, I will not allow to let them be interviewed. Close door for such live interviews.lol


• United States
27 Feb 17
I try to wait when getting on the escalator as I don't like being close to people either. Some people just have no courtesy of others.

• United States
27 Feb 17
@Shavkat
Yes and unfortunately it's any place you go too now a days.


• Philippines
25 Feb 17
I always keep my distance in an escalator even if there are a lot of people behind me. I try to skip one step before stepping on it... I won't be comfortable too if there's someone who gets too close to me that I don't know.

• United States
25 Feb 17
Some people don't realize the danger in it is why. Other times people are in a rush and for some reason they seem to think that they closer they inch forward the closer they some how are going to get to their destination faster but what they fail to realize that if you don't get out of their way they can't move forward.


•
16 Oct 17
I guess you could say people do what they want and do not always think of others. I don;t like to stand close to someone above me on the escalator. I do not want them to fall on me and then I tumble down on the one below.

•
16 Oct 17
@Shavkat
You are so so right. We do. You can never know what can happen and need to be as prepared as you can be.