Where to find happiness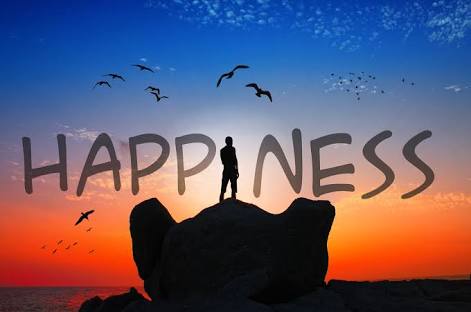 India
February 27, 2017 10:34am CST
Nothing in this world will make us happy, if we are unhappy from inside. people who have much less than us are much happier than us. Happiness is self generated. You are not expected to be unrealistically happy when your life may be miserable. When life is harsh on you, stay at peace and wait for happy days peacefully. This too shall pass. When your peace of mind is lost, remember where to look for it, INSIDE. "If an egg is broken by an outside force, life ends. If broken by an inside force, life begins. Great things always begin from the inside."
8 responses

• Gurgaon, India
28 Feb
Nice thought, are you happy from inside.

• Gurgaon, India
28 Feb


• United States
27 Feb
Happiness does take work on our part.

• United States
28 Feb
@syeow1
Humans are sad sometimes and happy sometimes. No one enjoys happiness all the time. We just have to do things that bring us happiness to have more happiness in life.

•
27 Feb
Happiness is found when life is acting as a catalyst to make us achieve our dreams.It generates so much happiness knowing that we have exceeded our own barometer for success and done something which very few good people are capable of doing.

• Bunbury, Australia
28 Feb
A very sensible post. We need to have happiness within ourselves without depending on outside forces.

• Ciudad De Mexico, Mexico
27 Feb
VEry wonderful thoughts. It´s always good to remember the egg methaphore

• United States
27 Feb
Yes, I agree with you, that a person must find happiness from the inside. Here is a link you might enjoy reading.

What do we need to be happy? How can we find greater happiness now? What blessings will the Messiah bring? This brochure answers these questions and more.