Matches Can Not Be Seen Anymore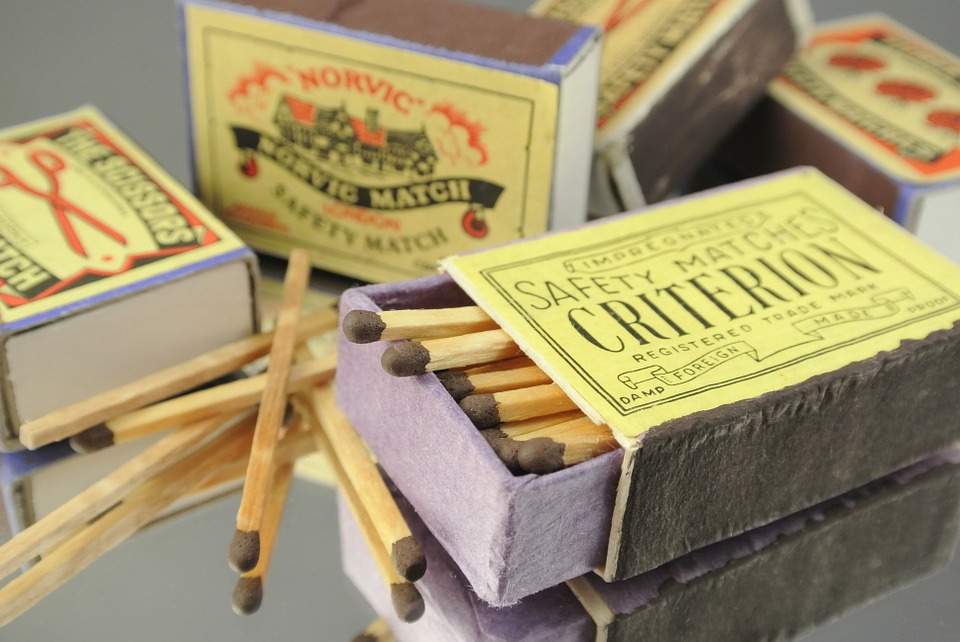 Philippines
March 2, 2017 12:58am CST
I am sure that some items or products cannot be seen in the market. During my childhood days, lighters are not that popular in the household. In most cities, matches are not being used by the local people anymore. The last time I had seen matches are in hotels or far flung areas. Things really change and modern technology is continuing to boom. Well, I think matches are not safe to be kept in residents. It could be played by children and fire will be the outcome. Despite giving simple instructions to children, they still tempted to use the matches out of curiosity. I don't why thinking about this. It seems I've been missing the simplicity of life from the past. I also reminiscing the black and white TV during my toddler's days. I was so happy for having TV at home and remembering the simple things that make the family stays together. Unlike now, people had changed and never satisfied of what they have right. Image Credit: pixabay.com
10 responses

• India
2 Mar 17
I still keep a packet which we require for several reasons. If a hose pipe has a hole we cut it and expand on side and push the side in. The expansion happens when we light a candle and hold it there and to light the candle we need a match. We also need a match to light our incinerator.

• United States
2 Apr 17
I used to buy lots of 'strike anywhere' matches, for an experiment, but I gave up. It was too much of a pain working on the product. I can't say what it was I was working on exactly. It was just something I read about and wanted to try.

• United States
3 Apr 17


• India
2 Mar 17
Time changes everything. I t due to time.technology always changes.

• India
2 Mar 17
@Shavkat
Yes this is good ..I appreciate you for this.



• Pamplona, Spain
2 Mar 17
Used to have matches always in the House. But now we don´t have them as you cannot buy them in many places. We use the lighter instead. Also have a flash light and candles for the juut in case of the power cut that is always there and every waiting to go off. I remember the black and white television also.

• Pamplona, Spain
2 Mar 17
@Shavkat
You can only buy Matches in certain places and that makes their use more difficult. I can see what you mean. Things were not quite so "techie" as they are now.


•
13 Mar 17
Its really true that those simple household things were more enjoyable and made more curiosity at that time as compared to nowadays despite of having more technology.

• Indonesia
4 Mar 17
We still used matches for cooking in kitchen