Different types of popcorn.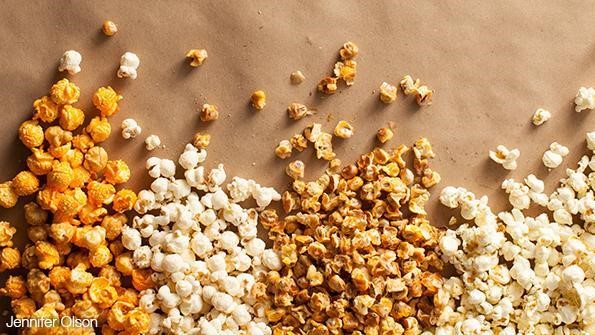 March 2, 2017 10:30pm CST
Do you like popcorn? So, this post is right for you! A friend told me about a company (he saw on TV) that has over
25
different flavors of popcorn (yeah... you read ir right,
25
different flavors of popcorn!

). How crazy can that be?! 25 different flavors for such a limited product seems too much for me. A company like this is just like a paradise for those who really like popcorn!

6 responses

• Guam
3 Mar 17
What's the name of that pop corn company? They musn't run out of corn for their 25 different flavors of popcorn.


• United States
4 Jun 17
I like plain butter popcorn. I like to get the movie theater kind because it has so much butter on it. I try to not eat a lot of butter or salty things because of my blood pressure but it is one snack that I love and can't help. I really have to be in the mood for popcorn though.

• India
3 Mar 17
Amazing. .do you believe may it be possible?

• Banks, Oregon
3 Mar 17
My favorite is cheese popcorn.