Cruisin.....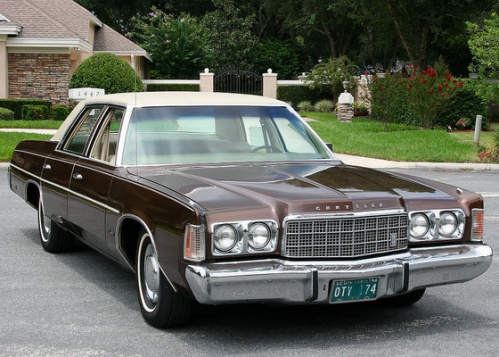 Richfield, Utah
March 6, 2017 1:44pm CST
Ah the old cars, remember cruisin with your dad or grandpa, standing on the lap learning to drive? Or perhaps you mat be a bit older and remember Friday nights, cruising the main drag with your friends or boyfriend/girlfriend? Cruisin with the radio cranked. I remember all those things, I remember in the pictured above chrysler newport my grandpa had, he used to pack us grandkids in the back and take us to the dump for rummaging. That same car I would later learn to drive after he passed on. I remember the old ashtrays in the back seat, driving my dad and grandpa nuts flipping and squeakin the lids. I remember cruising state street with my besties, just acting like complete goof balls, music cranked full blast. No the cars my friend drove weren't as sweet as the ones from yesteryear, but they did the job. Can't get fun like that anymore. What are you're cruisin/sweet ride memories?
4 responses

• Richfield, Utah
6 Mar 17
Heck ya! None like that in Germany?

• Uzbekistan
6 Mar 17
@librarygeek1980
No, they're not typical for Germany, especially not for the years you remember. Now I'm trying to find the title of an American film with Peter Fonda and Dennis Hopper in which the young men don't do much else but cruise. Can you help me?


• Canada
6 Mar 17
It was fun to bring back all of those memories... and then the size of those cars!! You could almost live in one of them lol... okay a little exaggerating, but they were monsters back them!!!

• Richfield, Utah
6 Mar 17
Cadillac ranch, driving down the highway in big ol dinosaur! Lol

• Canada
6 Mar 17
Those were the days. Some good times back there. We had no worries. Going to the drive in with friends or a date was always so much fun. Had lots of good memories from those times.

• Richfield, Utah
6 Mar 17
Heck ya for sure loved those times

• Bunbury, Australia
7 Mar 17
We, in Australia, were always over-awed with the 'Yank tanks' as we used to call them. They were all so big!

• Richfield, Utah
7 Mar 17
We called them boats, lol