Pork chops and spaghetti - not all recipes 'pan' out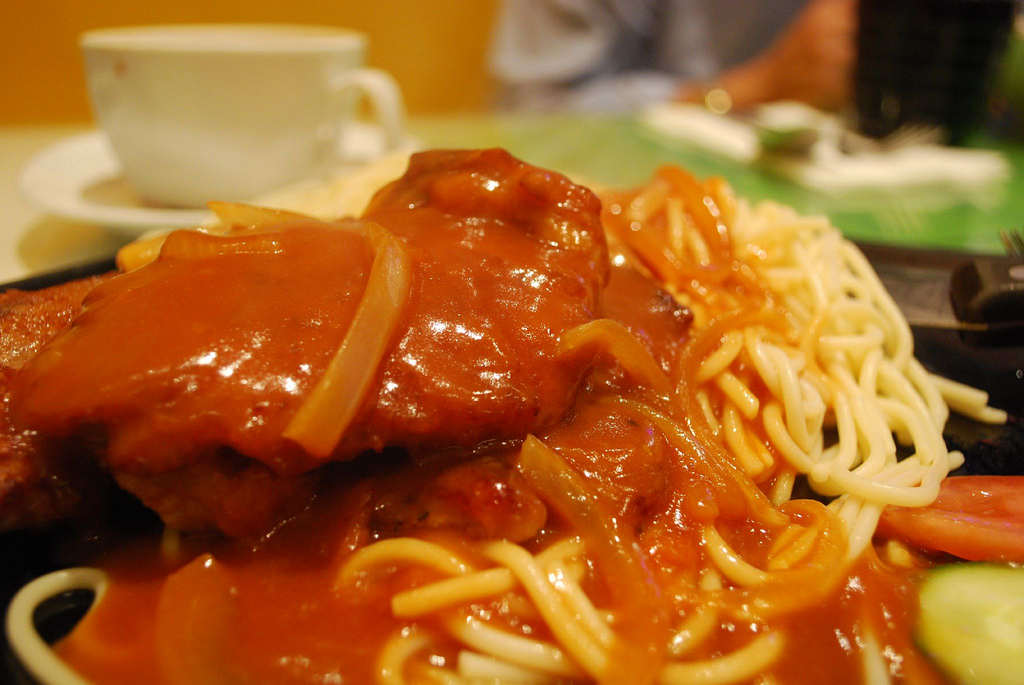 Gloucester City, New Jersey
March 6, 2017 3:04pm CST
I found a pack of bone-in pork chops in the freezer and had them thawed in the fridge. I wasn't sure what I would make but we do like pork chops a lot. Then my daughter ordered something to eat over the weekend that included a child's spaghetti platter (child's?? It lasted THREE meals!!), a large salad and five good-sized bacon, broccoli and cheddar potato skins. I decided to look up pork chops and spaghetti to see what came up. Taste of Home website popped up with a recipe that looked really good. Other than it used a can of tomato soup, which I love as a soup but hate as an ingredient, it looked really good. So, I swapped out crushed tomatoes for the soup, water and one can of tomato sauce leaving in the other can of tomato sauce. I used all the recommended spices and cooked the chops in the recommended manner. It smelled wonderful.

Unfortunately, it didn't taste as good as it smelled. I should have just stuck with just pan frying the chops (which were delicious since I ate one of them for lunch). It was edible, but that's about it. I refuse to throw it out. It will get eaten. But, I'll take far less pleasure in it than I'd hoped I'd have.

4 responses

• Canada
6 Mar 17
That happens sometimes when you try something new. Now you know. I had a pork chop for dinner, it was really good.

• Gloucester City, New Jersey
7 Mar 17
I used to make pork steaks for my ex and I'd pour stewed tomatoes over them after pan frying them. They were good. I was hoping this would at least be similar, but it wasn't. It was disappointing. Still, the single pork chop I had while this was cooking in the slow cooker was excellent. I have another one in the fridge. I might re-heat that later for supper.

• Canada
7 Mar 17
@jerzgirl
I never thought of putting stewed tomatoes over pork before. I will have to try that. That sounds good.

• Gloucester City, New Jersey
7 Mar 17
@Happy2BeMe
It's really pretty good. I should have added stewed tomatoes to this instead of crushed. The stewed have more flavor.


• Daytona Beach, Florida
6 Mar 17
You sound like me. I love trying different things and sometimes just throwing ingredients together but sometimes as you say they don't come out so well.

• United States
6 Mar 17
Yes, some dishes we try just do not turn out that well at all. Glad you are bound and determined to not let this not-that-tasty dish go uneaten.

• United States
13 Mar 17
Aw shucks. It sounded like it had potential. I hate waste too.