Does your pet have the passport?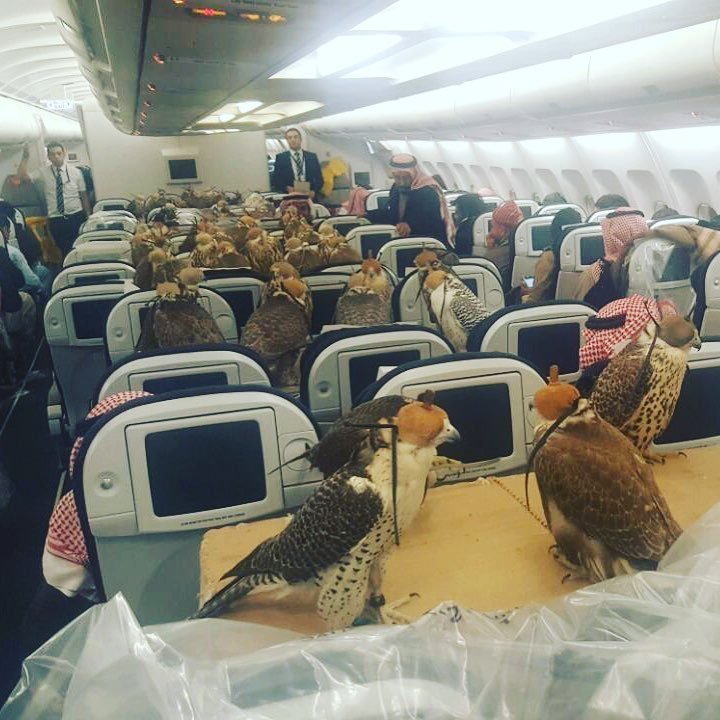 Guangzhou, China
March 7, 2017 6:57am CST
In fact I have never thought that a pet will have its own passport. However, the eagles Have the passport in Saudi Arabia. Saudi Arabia is truly a rich country. The prince has 80 eagles and they all have their own passports. The prince even had a travel with these eagles by plane

7 responses

• United States
7 Mar 17
one of mine did to fly within the US.basically it just stated he had all his shots and point of origin.

• United States
7 Mar 17
@youless
he might have begged to differ,but he got tuna out of it..

• Philippines
7 Mar 17
me too, I have thought of this, our fellows in our region don't even have their own passport and they are humans... lucky these eagles.

• United States
8 Mar 17
Wow I did not know that is possible.

• Boise, Idaho
7 Mar 17
Rich people get away with all kinds of things. I feel badly for these birds. Blind folded and sent into space. How do they know what is going on?

• Boise, Idaho
8 Mar 17

• Philippines
9 Mar 17
Yes, when I first read about it, I can't help be shocked. Wow, they really are so rich that even their eagles have passport and have their own seats.


• Roseburg, Oregon
9 Mar 17
That is really strange that each eagle would have a passport.