Oh ...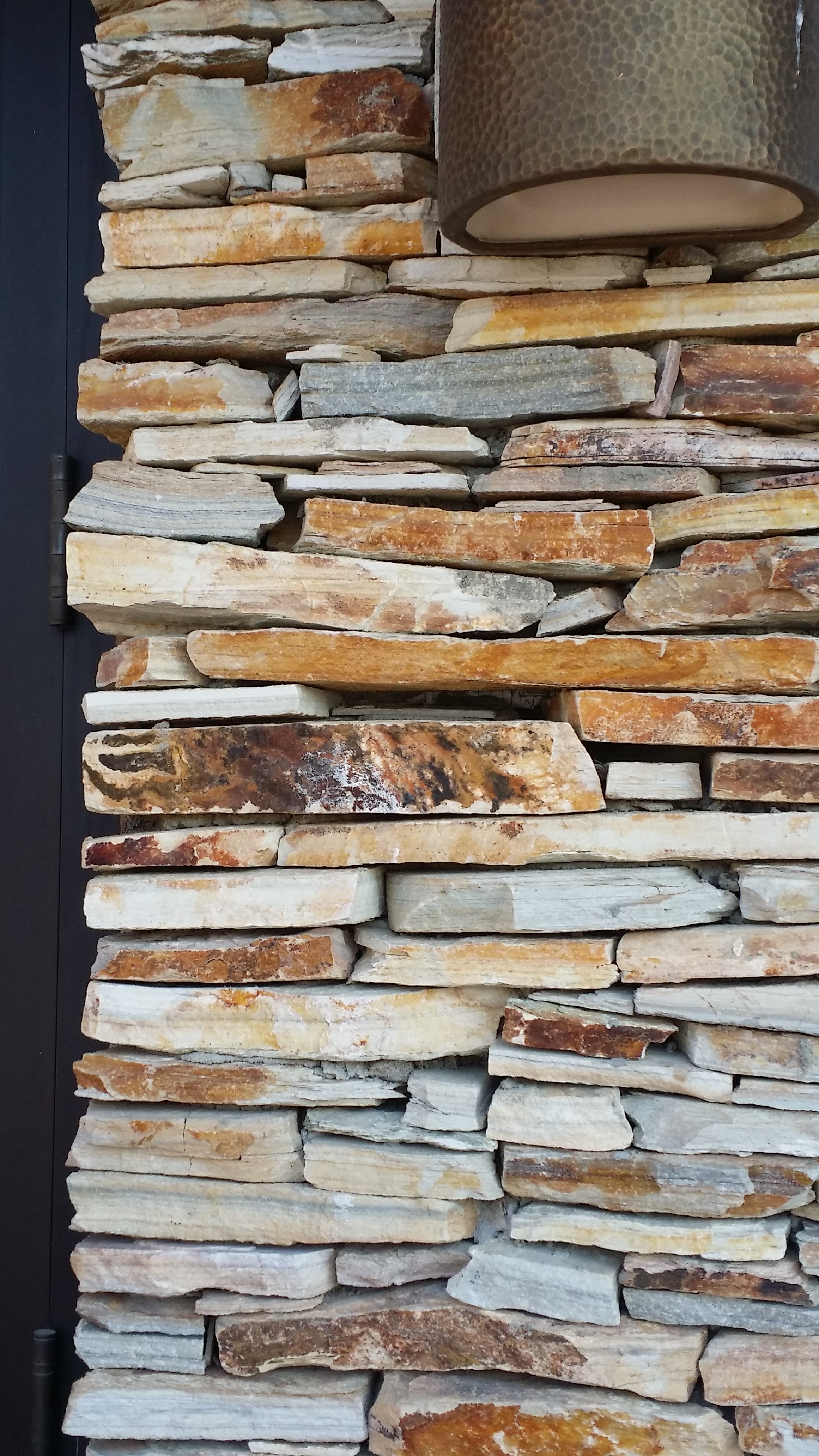 Louisburg, North Carolina
March 9, 2017 10:39am CST
Do you see the photo I took today? Skip and I had to go to Roanoke Rapids today on business. We stopped to get a cup of coffee ... just before we entered the store I told Skip to stop ... I had to have a photo of that ... he looked around asking "of what?"

I laughed ... pointed to the stone wall in front of us. He looked puzzled and I I asked him a silly question but, really to test him to see what he would say, see. I asked him, "do you see those stones ... which stone do you think I am?" He really did look at me when I did that!

Which stone do you think I am when you look at this wall of stones? Which stone stands out? He didn't take my question seriously nor did he offer an answer. I walked up to the stone and said, "do you see this big stone that looks different? That's 'me' ... I would be the ... different stone!" Skip looked at me ... said, "oh".

Note by this Author: I would be the stone on the left ... 7th row beneath the light fixture ... the white, pretty stone... see how different, beautiful it is?

That stone stood out to me. I laughed, asked Skip how many people would stop to take a picture of a stone?

4 responses

• Canada
9 Mar 17
Funny...when you said the stone that stood out...that was not the stone my eye was immediately drawn to. I had to count to see which stone you meant.

• Louisburg, North Carolina
12 Mar 17
I'm curious to see which stone stood out to you


• Canada
13 Mar 17
@GrannyGee
the animal print one, below the white one.

• Louisburg, North Carolina
14 Mar 17



• United States
9 Mar 17
You really zeroed in on that particular stone! Poor Skip was in a state of confusion for a while. Glad you took a photo cause I like it!!!

• Charlotte, North Carolina
29 Apr 17
These are the things that make creative people stand out from the crowd
@GrannyGee