Arizona beats UCLA----------hooray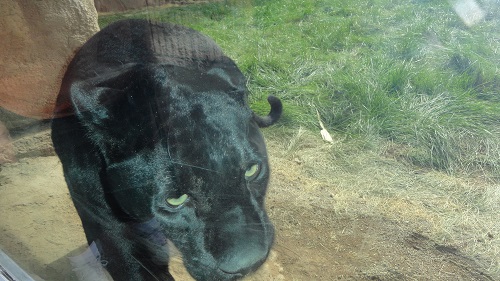 Tucson, Arizona
March 11, 2017 8:54am CST
well Arizona beat UCLA last night and will now play Oregon in the tournament finale game tonight. they made my prediction come true.. Oregon beat Arizona in the season but this game will be different and so once again I will go against the odd and predict Arizona will beat Oregon in tonight ball game.. GO WILDCATS
5 responses

• Los Angeles, California
11 Mar 17
I am disappointed but UCLA losing didn't surprise. They are good but overrated. The winner of Oregon-Arizona might jump Gonzaga for top seed in the West. If the Wildcats win I think they should go #1 in some region based on back to back wins against top 10 teams. It's not the end of the world to lose in the Pac 10 tourney as anything can happen in March Madness.

• Tucson, Arizona
12 Mar 17
I yell for all the Pac 12 teams that get in, like to see one of them win it all

• Los Angeles, California
12 Mar 17
@hostessman
Wildcats beat Oregon. I say they are a #1. Better than Gonzaga but the west coast prejudice will probably make them #2. Oregon will be a 2 or 3 and UCLA a 4.

• Tucson, Arizona
12 Mar 17
@JohnRoberts
I hope the Pac-12 plays very good in the tournament..most people back east and midwest don't even know who we are out west

• Tucson, Arizona
13 Mar 17
luck was on there side and they won

• Redlands, California
11 Mar 17
Hey, easy now. Control your enthusiasm. Those are fighting words. Just kidding. While I am a UCLA fan, and they were supposed to be real good this year. They always under achieve and I have not been following them that closely. Congrats to you guys though. I hope someone from the Pac 12 wins the whole thing.

• Tucson, Arizona
12 Mar 17
I agree I hope a Pac 12 team can win it all

• United States
11 Mar 17
Enjoy your game and hope your predictions come true

• Tucson, Arizona
12 Mar 17
win or lose I still enjoy watching the games

• United States
11 Mar 17
i miss watching wildcats.i used to watch basketball 'cats before most of them ended up on the suns.stoudamire and all them..

• Tucson, Arizona
12 Mar 17
well they will be in the tournament so hopefully you will be able to see them