Checking In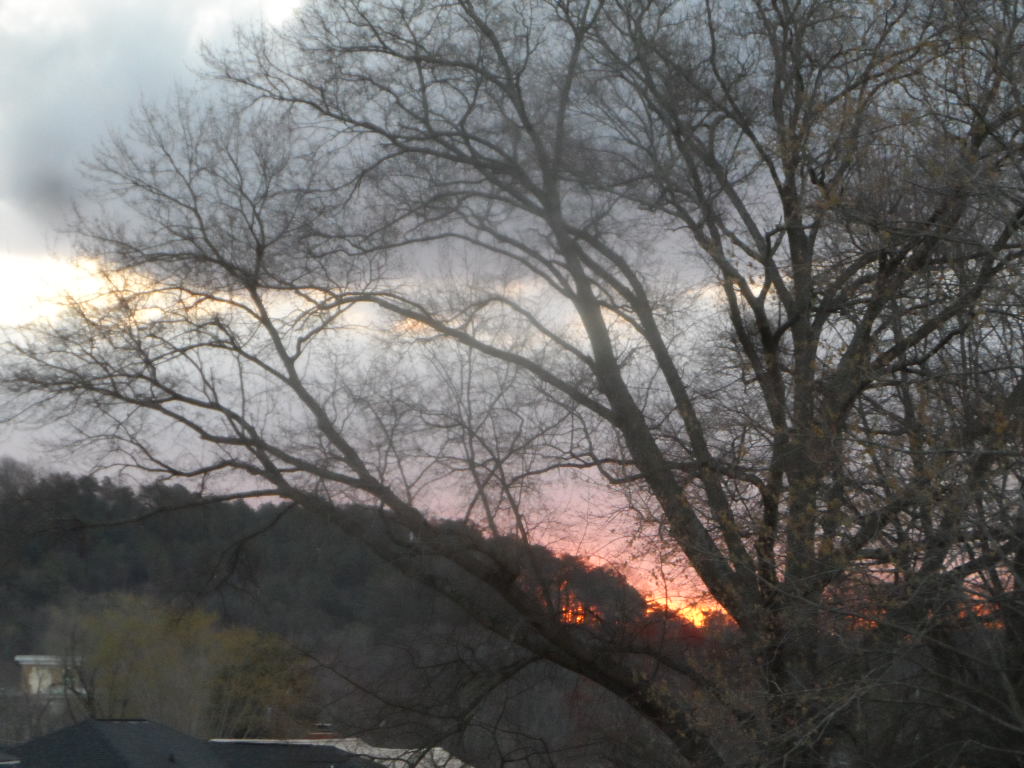 Chattanooga, Tennessee
March 15, 2017 7:32am CST
Good morning My Lot friends... no, I have not forgotten you all. I am still spending a lot of time with my son Johnny. He is still in Life Care and still paralyzed, but making some progress very slowing. As far as health-wise, he is doing well. He has his good days and his bad days. He has been bed-ridden almost a year now. Has been in the life care for this long also. I am praying for God's healing, and would continue to ask each of you to pray for him. We have had some awesome weather here in Chattanooga, TN.., all winter it has basically been summer-like, very little cold. But this week, we have been hit with below 20 weather, and even a little snow Sunday morning. Which we have had no snow at all this whole year. I miss coming in here and writing.. and every day I try, but seems I have so little time lately to just sit down and write.. I sometimes come in and read, and of course, have most of you on my FB page and come in and check in on you all in the mornings... that is about all the time I have for FB.... but things will get better, I have faith My Lord is with all of this, and there is a reason, and God's plan is a perfect Plan. That is what I know in my heart. I hope each of you are doing great. And I hope all of my close friends on MyLot get to read this and know I am thinking of them. I cannot call each of you by name, but please know I remember, and I love you. Hopefully I can come in more often, I don't know.
9 responses

• Chile
15 Mar 17
I will certaintly send him good vibes. What ever happened to him? I know a younster near my heart that has been bedridden almost a year now after an accident. But slowly, he is getting better. Let us hope.


• Chile
15 Mar 17
@tuttiharris
It seems such an injust thing


• Canada
15 Mar 17
It was nice to see you here this morning and to get a bit of an update. We will continue to pray for your son.

• Chattanooga, Tennessee
15 Mar 17
Morley, thank you so much. I am going to try and get back more often, even tho I know it will be sporadic. I love youa nd thank you so much for your prayers.


• United States
15 Mar 17
So glad you checked in so we can let you know how much we love and miss you.

• Chattanooga, Tennessee
15 Mar 17
Bless you Belle, and I do appreciate and love you guys. I do miss being here, and hopefully can pick up some free time. It has been a long, long time..

• Philippines
15 Mar 17
So nice to finally see you again here, Tutti! I missed you so much. I pray that Johnny get better and that you and your family are always safe.

• Chattanooga, Tennessee
15 Mar 17
Love you Gracee ((hugs)) Thank you

• Anniston, Alabama
15 Mar 17
Yes I see you in face all the time. I hope Johnny recovers 100%

• Greencastle, Indiana
15 Mar 17
we know you have your hands full taking care of your son in the hosp & trying to keep things in order so you do what you need to do & we'll keep you in our prayers we won't forget you


• United States
16 Jun 17
Hi there
@tuttiharris
I hope this message finds you well since this post was written and that the weather is comfortable and your days are sweet !

• United States
7 May 17
Nice meeting you once again after my long absence
@tuttiharris
So sorry about your son. He will be in my thoughts and prayers. May God continue to be your solace at this time.