National Panda Day!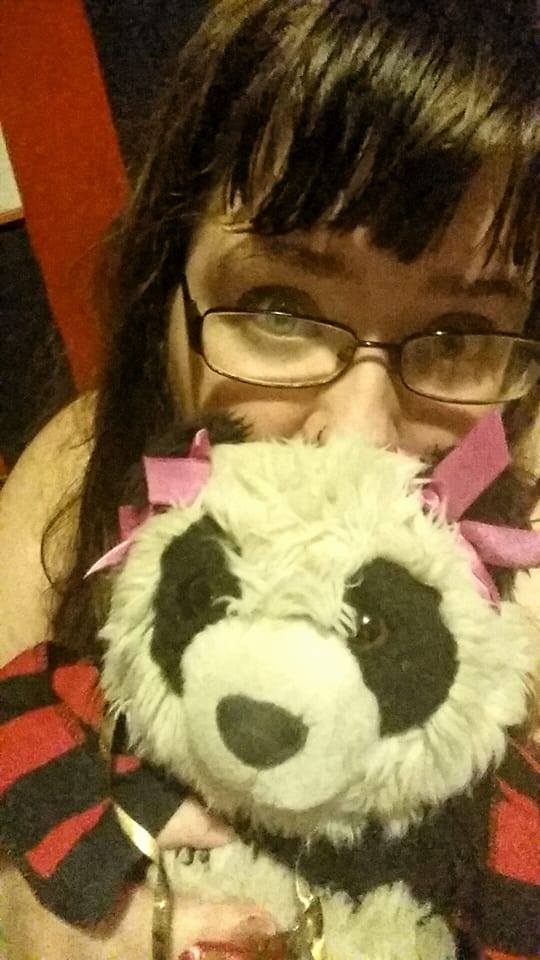 Peoria, Arizona
March 16, 2017 10:34pm CST
For some reason, no one told me it was freaking national panda day! Does no one understand in this world how much I love pandas! Granted...they are not my favorite animal, but Mikey, the panda in the picture is my favorite being in the entire existence of this world...well besides my mom. I might like my mom a little more...Sorry Mikey. She just...you know...Kind of had to be cut open for me to you know...exist. It was great new last year, one of the very few good news of last year that pandas are no longer considered endangered. They are now vulnerable, so people still have to take care and watch the pandas and make sure their spieces stays alive! I got Mikey in 2010 and he has been my best buddy every since. I know it seems childish, but anyone who actually meets Mikey instantly gets attached to him. He has...personality. People at school would talk to him. Like, this wasn't elementary school, this was not children talking to him. these were teenagers and even teachers! I had a teacher sit Mikey up on a podium and people would ask questions to Mikey. My mom and grandma have even accepted Mikey as part of the family. It is pretty great! So, happy National Panda Day! To me, everyday is Panda day because they are such an amazing species! Everyday is all animals days because animals are so important for this world!
5 responses

• India
17 Mar 17
@DesirousDreamer
Happy Panda's day to Mikey.Have you seen a Panda face to face?I have not.

• Peoria, Arizona
17 Mar 17
I have! I have actually petted a panda before

• India
19 Mar 17

• Peoria, Arizona
20 Mar 17
@silvermist
When I was 14, and they were distracted so they didn't really have a reaction to the petting

• Philippines
17 Mar 17
I love Pandas too. That's a cute stuff toy

• Peoria, Arizona
17 Mar 17
Haha Mikey says Thank you. I love pandas. They are so interesting and amazing

• Philippines
17 Mar 17

• Peoria, Arizona
17 Mar 17
@averygirl72
I love pandas haha Red pandas are amazing as well, they are so precious.

•
17 Mar 17
Pandas!


• Peoria, Arizona
17 Mar 17
Are life's bundles of joy

• Peoria, Arizona
17 Mar 17

• India
17 Mar 17
You say right. Everyday is a panda day or am also day.Importance of animals in this planet is unmeasurable.

• Peoria, Arizona
17 Mar 17
Everyone is animal day. They are so important and bring the world balance

• India
18 Mar 17

• Guangzhou, China
17 Mar 17
I don't know the Panda Day but it is nice to have it

I don't think it is wrong for you to adore Mikey. Actually we also have a polar bear stuffed toy at home and he is like our family, too. My mom even made clothes for him. When we have a travel, he will follow us as well


• Peoria, Arizona
17 Mar 17
I think it is a great day to have because it acknowledges the more conservation these animals need! I really hope someday that pandas, along with many other amazing animals are no longer vulnerable or endangered and can just live without fear of extinction!