Before traveling, research laws and customs for your destinations!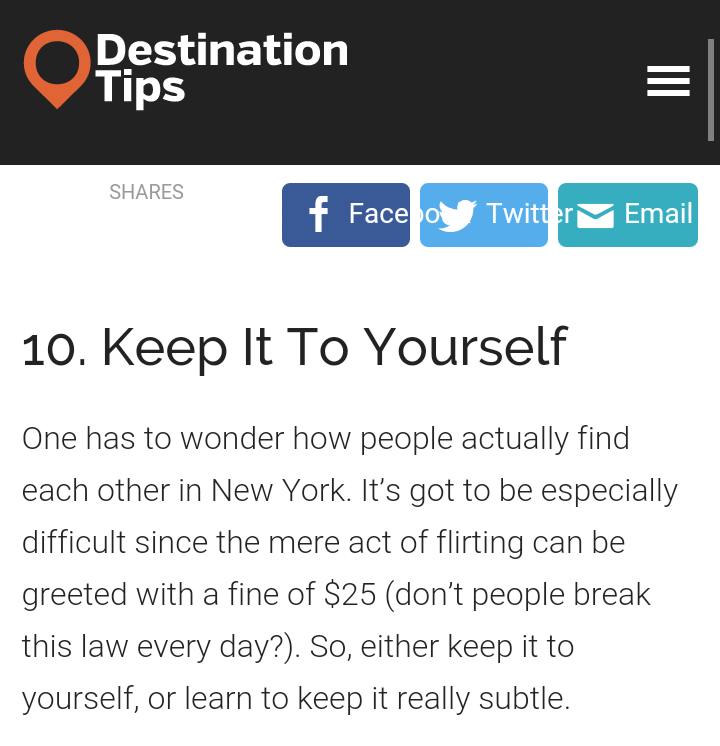 United States
March 17, 2017 7:48am CST
I stumbled onto these articles as well. For example, in Switzerland, it's illegal to flush a toilet after 10 p.m. In Greece, you can't flush toilet paper, there are cans for that. Also, in Greece, you must wear modest clothing in a church. Both men and women must have your shoulders covered. If you don't have the appropriate clothing, it's reportly available for sale outside of the church. I forgot which one, but in one city in New York state, it's illegal to buy raw hamburger, in another, eating peanuts is illegal or atleast frowned upon. It's a good idea to check things out before you go.
1 response