Trumpcare is terrible for American citizens!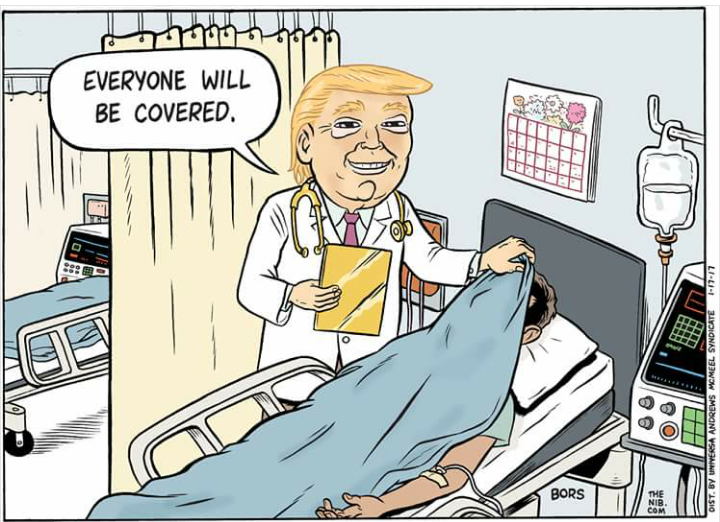 United States
March 21, 2017 5:46pm CST
A lot of people, both Republican's and Democrat's, are fighting to keep the Affordable Care Act (a.k.a Obamacare). It has problems, but the problems need to be fixed, it should not be repealled. This will happen as the Republican majority in Congress was responsible for weakening the ACA and a obviously don't care about Americans. If you don't believe this, look at all of the laws that were passed and bills that Republucans are trying to pass and see who benefits from it.
3 responses

• United States
21 Mar 17
He does not care he is an A hole.can I say this here.I love the picture there.

•
21 Mar 17
That orange head is a mess!


• United States
22 Mar 17
i think what he wants to do is make health care affordable for those that want or need it. and not punish, fine, tax those who just simply choose not to have health care. which is where obamacare messed up a lot of people, if you didnt have it, you got fined. so the fine was easier to pay than a monthly premium of health insurance.