Makeup review, broadway colors.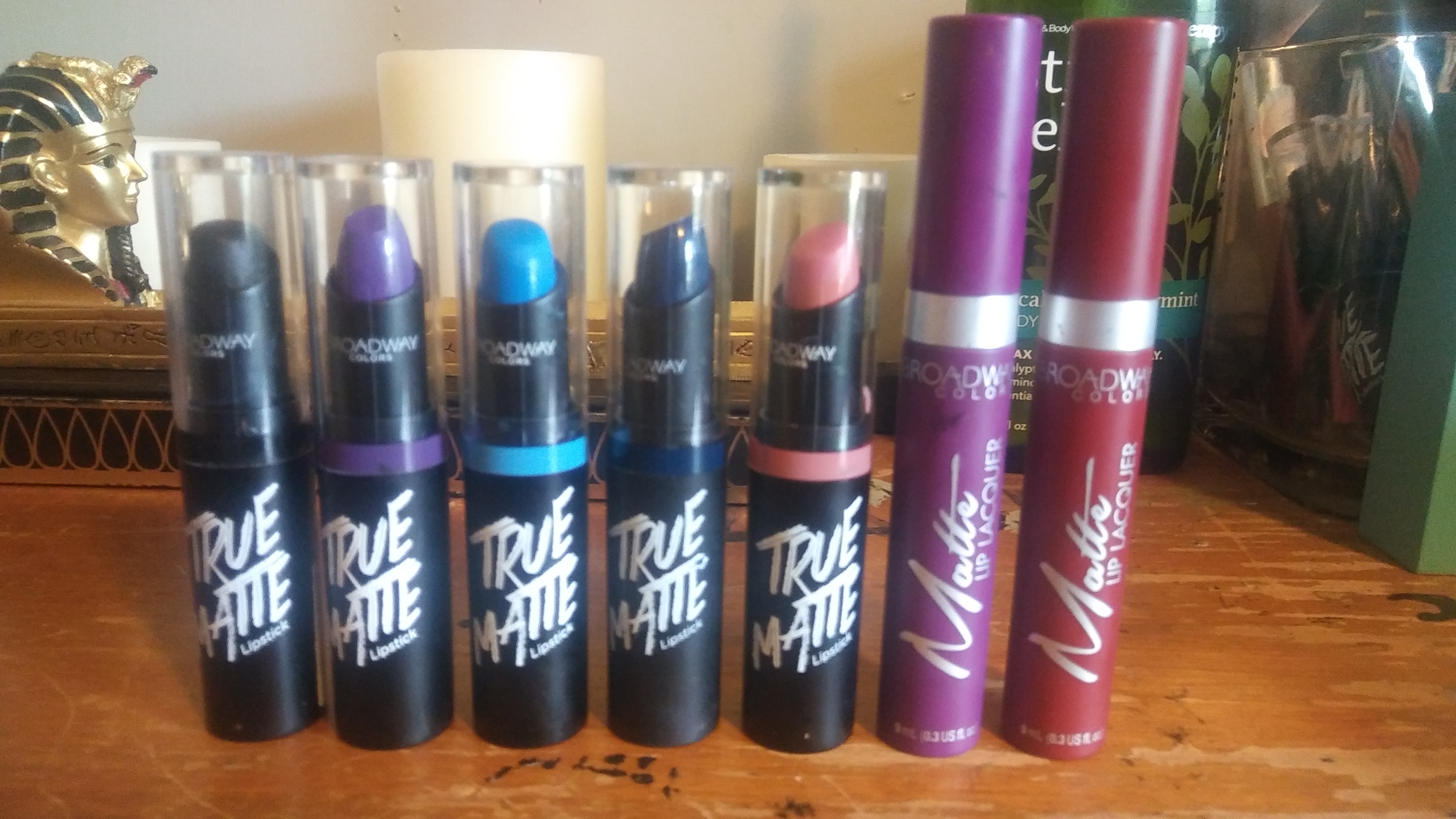 March 24, 2017 2:17am CST
Hey all! Just want to share with you guys a little bit about one of my absolute favorite lipsticks, and the best drugstore brand ive found. This is broadway colors true matte and matte lip lacquer. As you can see by how many i have, i absolutely love this brand. It goes on smooth and stays for hours! The sticks are a bit dry but this is easily remedied by getting the liquid lipstick instead. Pictured here from left to right are: blackest black, lavenderism, dolphin, chalice, nude rose, electric shot, and juliet.
8 responses


•
25 Mar 17
Ahh you're right! sorry about that. it must not have uploaded the first time. i've fixed it now!

• Mauritius
25 Mar 17
@Kitkaykrazykat
I have never tried BROADWAY products. But i guess it must be a good one if you giving good reviews

•
25 Mar 17
@Nawsheen
This is of course just my opinion of them, but I do recommend you try them for yourself.



•
27 Mar 17
Walgreens I believe. I get mine from dollar general.

• India
24 Mar 17
Hope your beauty is defined most beautifully now

• Defuniak Springs, Florida
26 Mar 17
I really only stick to one brand, one color. I should probably expand that a little- but I don't wear a whole lot of makeup anymore.

•
27 Mar 17
I really only wear lipstick if i'm going out for a girls night, but its fun to experiment with colors.


• Guam
24 Mar 17
Thanks for this post.



•
25 Dec 17
I see them. Not every color looks good on the same person.

• United States
15 Apr 17
That's great! I've never heard of this brand before.