The Circus Is In Town This Weekend!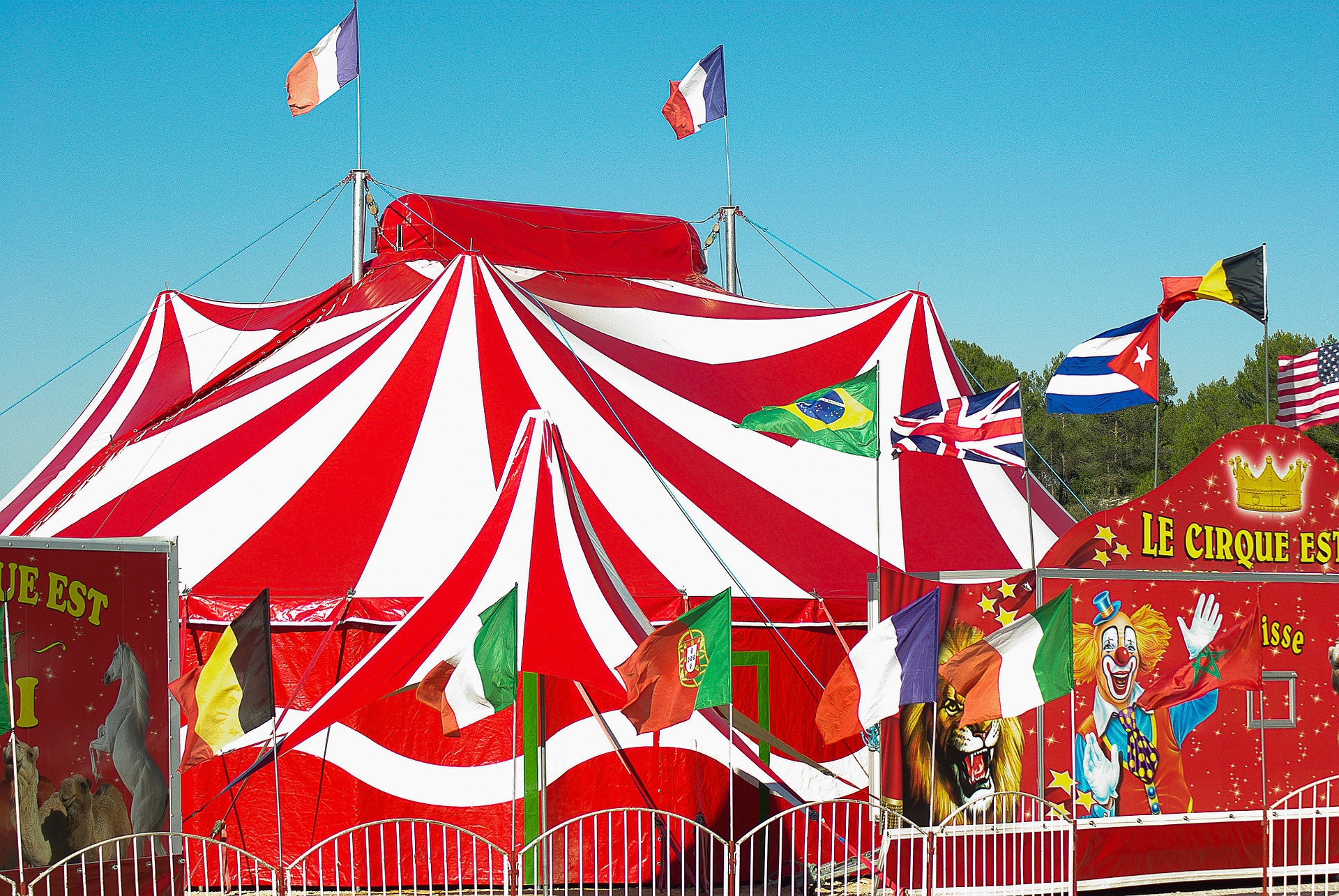 United States
March 25, 2017 11:58am CST
I've posted some things about the circus before, but I wanted to let you know that the P.T. Barnum and Bailey Circus is supposedly giving its LAST performance HERE in Richmond, VA, this week-end at the Richmond coliseum. I have seen the circus there about 8 years ago. At that time there was a HUGE parade of some of the animals, the elephants in particular, getting off the train and being led down the streets of Richmond to the coliseum. The big cats were also in the parade but in cages. Kids are not very interested in the Circus anymore, now that they have video games and other entertainment, it seems. And there are a lot of protestors that are not happy about the way some of the animals in SOME circuses have been treated, so the end of an era is inevitable. I did find a few interesting facts about the circus though, so I decided to share them with you. The word "circus" actually comes from the Latin word that means "round" and modern day circuses were patterned after the Roman coliseum, which is, of course, ROUND. Have you ever seen the Coliseum in Rome? I have not, but would like to see it or what's left of it. I have seen many photos of it. P.T. Barnum actually coined some words and phrases, such as "jumbo" and "the Greatest Show on Earth." He also later became the mayor of Bridgeport Connecticut. A famous line attributed to P.T. Barnum is "There's a sucker born every minute." However, there is no evidence that he ever said that. Have you ever been to a BIG circus?
8 responses


• United States
25 Mar 17
Yeah! Washington D.C. has a lot of crazy things going on.

• United States
25 Mar 17
The last time I was at a circus, I was one of the many protestors. So glad Barnum and Bailey will be out of business. That circus, along with so many others, has a long list of citations for animal cruelty.

• United States
25 Mar 17
Yes, I think that it is best that they go out of business. Animal cruelty should not to be tolerated.

• Ponce De Leon, Florida
25 Mar 17
I think I went to one once when I was pretty little, but I don't remember it.

• United States
25 Mar 17
Since this is supposed to be their final performance in Richmond, VA, I would imagine that many persons will want to go. I hope to see a report on the local news channel this evening.

• Los Angeles, California
25 Mar 17
I have never been to the circus but have been to the circus museum in Baraboo, WI which was HQ for Ringling Bros.

• United States
25 Mar 17
I wonder what will happen with all the things connected to the circus if they all go out of business. Perhaps more things will end up in museums.

• New Delhi, India
25 Mar 17


• United States
26 Mar 17
To each his own, I always say. It's a good thing that we don't all like the same things. Variety is the spice of life. I like horse racing. Some people don't. My novel I had published last year is about raising thoroughbred race horses, along with a romantic story woven in.

• London, England
26 Mar 17
@IreneVincent
While I wouldn't close down circuses, I do worry about how the animals are treated

•
25 Mar 17
Have fun! Yes, I've been in big circuses a few times.

• United States
26 Mar 17
Me too, but I think circuses are on their way out in the USA.

• United States
26 Mar 17
I have! Somewhere in Boston, MA about 12- 15 years ago. My aunt took my brother, my twin little cousin, and me. We loved it!