Potpourri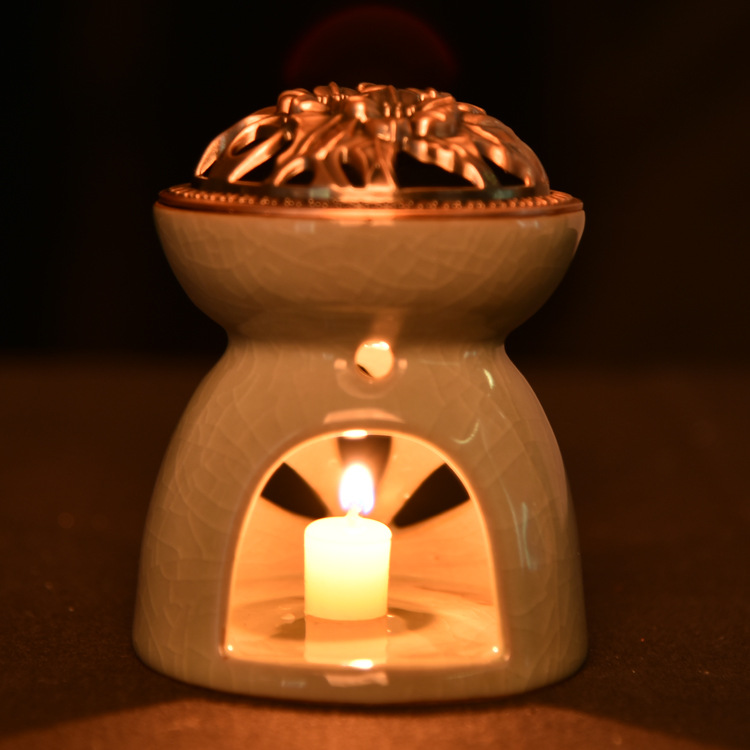 India
March 27, 2017 12:27am CST
Spending time in a Mall in the US I came cross a section where I saw packets of dried leaves and petals. On enquiry I was told it was potpourri that could be used to freshen up a room. These would be put in a bowl and placed over a candle holder. The potpourri would be doused with any light perfume. When the candle was lit it would heat up the potpourri and the whole room would smell of the perfume. I was fascinated with this and I bought the potpourri, the perfume (I chose lavender) candle stand, the candles and the pot for placing the potpourri I use it whenever I have special guests. I saw this also in a friend's house where I had spent a week. Do you have this in your house?
9 responses

• Bunbury, Australia
27 Mar 17
I have all the paraphernalia but I rarely light it up. I'm just not very keen on it. Not sure why.

• India
27 Mar 17
You are right there. When I just got the set I would do it at every opportunity I got but now it is languishing (lol)

• Roseburg, Oregon
27 Mar 17
No potpourri in my house. But I do have a tart warmer and scented candles in my house.

• Holiday, Florida
27 Mar 17
i used to love these but my breathing will not allow it these days

• India
27 Mar 17
Actually not much smoke emanates from this method.

• Holiday, Florida
27 Mar 17
@allknowing
its not the smoke. its the perfume contaminating the air adding to allergens. just not good air unless you have good lungs. like i said. when i was like you with okay lungs i loved it. lol

• Oxford, England
27 Mar 17
I do not have it at the moment. Sometimes I do.


• India
27 Mar 17
I used it often before. Now I have become a bit lax.

• Philippines
27 Mar 17
@allknowing
I think I need to ask my sister to share hers. So I can sleep like a baby.


• India
27 Mar 17


• India
27 Mar 17
How long did they last. The stuff I brought from the US lasted for a long time.

• Germany
27 Mar 17
@allknowing
It lasted for a few weeks and then I dried new flowers again for my own potpourri.

• Onaway, Michigan
28 Mar 17
We have something like this but not for potpourri ours is for wax melts and it is electric so no candle needed. We have many of the other burners that you use a tea light candle to melt the wax melt.

• India
28 Mar 17
I think they are called scented candles. I have one that a friend of mine gifted me, from the US

• United Kingdom
27 Mar 17
I thought potpourri was just a mixture of dried flowers/leaves whatever, such as rose petals, which carry their own natural scent, no need to add any. It does fade after a while of course. Those candle oil burners you can use just to heat scented oil. I guess there's no reason not to put the two together, but be careful as the burners get very hot so it might be possible to start a fire perhaps if you put flammable things in the bowl.

• India
27 Mar 17
That is what I thought too but the shopkeeper did suggest that I take a bottle of that mild lavender since those petals and dried leaves would soon lose their perfume.