Exasperated today lol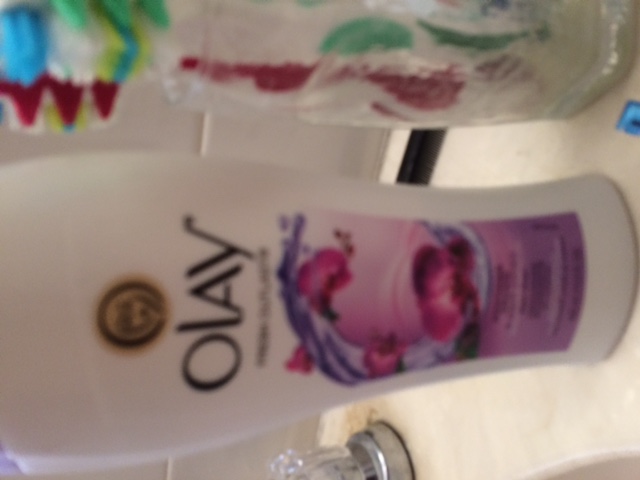 Holiday, Florida
March 28, 2017 2:41pm CST
Every time I miss most of the Ispy Tuesday search answers. I go to Twitter page to see if I can find the answer and it just says how much the answer is worth, then a blue go here link. but they don't give the link fast enough. It's expired by the time I get there! Then I have also tried just sticking with sbcodez site but "sticking" is the big word here! as it freezes my pc, then I can't get anywhere quickly. but it is the only place I can get the answer fast enough, yet it freezes these days. Used to be I could get every answer quickly there. by the time twitter gives it , it's already expired. If I didn't shop on swagbucks, I wouldn't get anything from it except a few from searches now and then. Our fleas at least here seems to have mostly gone now. one good thing. The photo is of some soap I got for Christmas but it is too strong for me to use in the shower. takes my breath so I put it on the sink to just wash hands when the pump has run out. Are you having any good luck today? I sure hope so. Clay was again on the war path with daughter last night, so yes, everyone in the house suffered with yelling and screaming from him. Hes never going to leave. He knows that would be stupid on his part and she is never giving him up. don't know why she can't see he is not the man she fell in love with. Afraid that ship has sailed. So, also, I did get Hulu and went through swagbucks for that which got me enough bucks for payout thank goodness and I love it. Starting to think in a lot of ways it puts Netflix to shame. If not for the addiction to a few of netflix originals, I would just give that one up. lol Which one you like better?
7 responses

• United States
28 Mar 17
You have had quite a few frustrations added to your day!! Glad you got Hulu. We do not have Hulu or Netflix. Just have cable only.

• Holiday, Florida
28 Mar 17
thats good but i hope to never have to get cable again. all the things i watch on internet on my tv takes up plenty of time and its cheaper and now i can watch what i want when i want. its quite wonderful with way more to watch then even i have time for. lol

• United States
29 Mar 17
Netflix has so little on it so would not pay for a subscription there. I have never tried Hulu. I am doing good on Swagbucks. Less then 200 points and I will have a $25 gift card there for Amazon. I am not active much or I would cash out much more often. I am doing the swag board right now but there are always squares I don't get to check off soo I always wind up only getting to do the 5 point bonus for it.

• Holiday, Florida
29 Mar 17
thats why i don't do the swag board. too extensive for me to get done. as far as netflix, i found all kinds of movies and netflix originals series etc. but pretty well went through all them. am still addicted to a couple of ones ongoing coming out soon. but Hulu has some great tv series i never got to see all of so i am enjoying them. all of this is because i no longer have nor can afford cable and these are lots cheaper then cable.

• United States
29 Mar 17
@bunnybon7
I have nothing. I gave up cable about 11 years ago. My late husband had netflix for awhile where we borrowed the DVDs in the mail. We watched all the seasons of Sopranos and Oz and Dexter. We watched plenty of other movies as well but those were series that we watched them all. For the past 7 years my kids and I just borrow movies for free from the library.

• Holiday, Florida
30 Mar 17
@shaggin
thats good. i used to do that. now i don't get around much so i do streaming movies and series from the internet


• Boise, Idaho
29 Mar 17
The button used to give me a notification when there was a code but it doesn't anymore. I've uninstalled and reinstalled and it still doesn't. The sbcodez site does the best for me. It does do some weird things. I love Netflix although they are taking Buffy and Angel off. But, I see where I can see some of it on You Tube.

• Holiday, Florida
29 Mar 17
sbcodez was the easiest and best site to get those Ispy Tuesday and the daily codes both on but lately i have to go quickly and look and sometimes it don't freeze but most times it does now. so been trying to pick them up on the twitter site and obviously some days it doesn't work well either. i did love netflix till i got Hulu which is cheaper and has a lot more to it.

• Boise, Idaho
29 Mar 17
@bunnybon7
......Think that's Wednesday. I keep waking up too late and miss out on the daily codes. Hulu has more than Netflix. I may have to trade over.

• Holiday, Florida
30 Mar 17
@celticeagle
it is 7 bucks a month for streaming and some Hulu originals i like. they just started one called Harlots comes on Wednesdays. I would go through swagbucks if i were you. its how i did it and got 2,000 SB, which helped me cash in for 25 paypal.

woohoo! it was win win situation. but i can't give up Netflix either cause i am addicted to things like Orange is the new Black and a couple other of their originals. Since i already pay for internet and have no cable, its cheapest way to go for me.



• Holiday, Florida
28 Mar 17
its on swagbucks. they do a thing called ispy tuesday every tuesday. when they ask a trivia question and you give the right answer in the code box, you get swag bucks. on tuesdays they have about 5 questions in intervals to catch

• United States
28 Mar 17
@bunnybon7
Oh...I can't believe I didn't know that since I've been on Swagbucks for years.


• Banks, Oregon
28 Mar 17
I am waiting to get my new phone then i'd like to try Hulu

• Holiday, Florida
29 Mar 17
i watch on my tv from my Roku. but i guess it might be okay on the phone small screen. do you do mylot from your phone? i always wonder how that is done from phones.

• Banks, Oregon
29 Mar 17
@bunnybon7
I do mylot from my laptop but i have did it from my phone a few times and it worked very good i was surprised,

• Pamplona, Spain
28 Mar 17
Discovery Max is the best we have here Bonnie. Its nice to have such a great choice but at the same time I prefer to switch off and be here for a while or go outside in the Sun or whatever there is as I don´t much care if its raining. Take care now.

• Holiday, Florida
28 Mar 17
oh i would too if able. i never minded getting wet either. these days though i can not walk very far at a time.

• Pamplona, Spain
28 Mar 17
@bunnybon7
I know and I wish you could but if I could not get out I would have the Window open wide to feel the Sun and the air at least. You enjoy your Channels and relax. Have a great day ahead.

• Commerce, Georgia
9 Apr 17
I used to do SWAGBUCKS, but I don't have the energy for it after spending my time here.

• Holiday, Florida
10 Apr 17
i know. lots of times i only have time for here because i watch a lot of tv also