Benefit or harm from chewing gum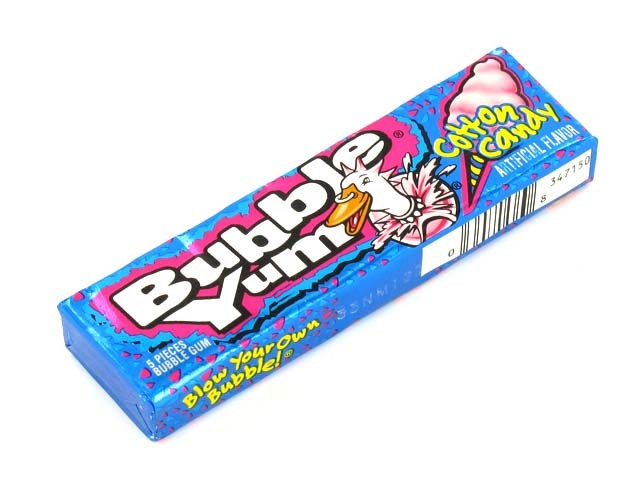 March 30, 2017 11:02pm CST
The history of chewing gum began on September 23, 1848, when the world's first factory for its production appeared. The founder of the factory, John Curtis, made a chewing mix of resin from coniferous trees with the addition of fragrances. But the first attempt to make chewing gum on an industrial scale did not have any success. Nevertheless, it is from the foundation of the factory that the history of chewing gum begins to count. On June 5, 1869, a dentist from Ohio State patented his chewing gum recipe. And in 1871 Thomas Adams received a patent for the invention of a machine for the production of chewing gum. It is at his factory in 17 years will be released the famous "Tutti-frutti" - chewing gum, which won all of America. Since then, the chewing gum has undergone a lot of metamorphosis: it changed colors and tastes, was released in the form of balls, cubes, butterflies, etc. and took a very important place in the life of the youth of the second half of the 20th century, and today it remains very popular.
3 responses

• Guam
31 Mar 17
Do you use chewing gum?


•
1 Apr 17
Yes, the chewing gum is useful. During chewing, salivation increases, which helps to cleanse the teeth, and there is also a gum massage, which to some extent is the prevention of periodontal disease. Chewing gum can be chewed for no more than 5 minutes and only after eating. These are the recommendations of specialists. If you chew the cud for longer, it will lead to the release of gastric juice in the empty stomach, which contributes to the development of stomach ulcers and gastritis.

• Guam
1 Apr 17
@aktivnyj100
Alright. See you later.


• Australia
31 Mar 17
Thanks for the information. I haven't had chewing gum for a long time now... The last time I had it, my filling came out with it.. So, it is a harm for me.


•
31 Mar 17
The chewing gum helps to lose weight. American scientists have found that the process of losing weight is promoted by the use of chewing gum - it speeds up the metabolism by as much as 19%. Also, chewing gum helps to reduce appetite - chewing stimulates nerve endings that transmit the signal of the brain area responsible for satiety.

• India
9 Dec
It is really a good information . I often have chewing gum when I travel. The flavors and shapes of chewing gum vary. I like Tutti- Frutti flavor very much.