How about a Traveler's Warnings APP to prevent us from going places that are unsafe?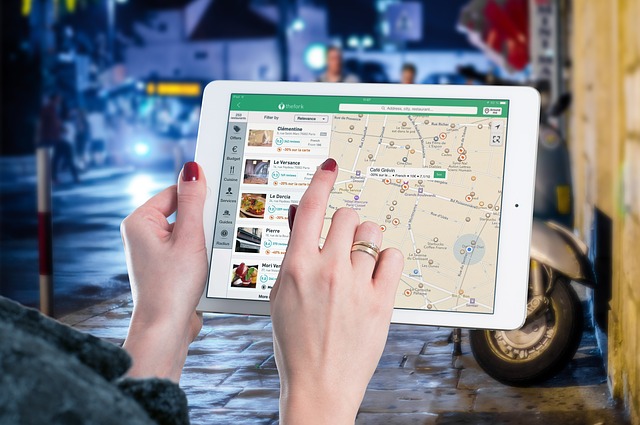 Dallas, Texas
April 2, 2017 10:09am CST
If you are traveling this summer on vacation with the wife and kids, maybe you should get warning signs ahead of time, like a WARNINGS APP. on your cell phone, to insure that you don't head off into enemy territory. The level of terrorist threats abound in many places on the global highway of American tourist travel destinations and for this reason why not have an app to warn us to make sure we don't head off into enemy territory when all along we just wanted to enjoy some peace and recreation for our family after a year of hard work and meeting deadlines for the boss? It seems there are a few apps out there that do in fact, provide reliable sources of information to help travelers stay out of danger while using their Android devices when planning a trip, in one case there is an app for you to use if you plan on going to the UK : called Terrorist Alert Level and it costs .99 cents from Microsoft Store: https://www.microsoft.com/en-us/store/p/terrorist-alert-level/9nblggh2t0rr The app in the link above, is good only for those people traveling to the UK. It is also possible that Google Play has apps for other warnings against terrorism threats for travelers that cover larger regions in the world besides just the UK. but in any case the one at Microsoft Store is good for those who frequently travel to the United Kingdom. The fact that the US government has red flagged many middle east countries and marked them as potential origins for terrorists who might want to enter the USA to do terrible acts on us innocent and law abiding people. We go out on a regular basis, from America to the 4 corners of the earth for fun and adventure and the last thing we want is to land in a danger zone where there is a great potential to be killed in an atmosphere of uncertainty.

Technology used to warn travellers about approaching tsunami could be used to keep them safe from terrorists
3 responses

• Philippines
2 Apr 17
I doubt it would have a high percentage of prevention, for one terrorists have a good way of striking where they are least expected. What would prevent terrorists from acquiring the same app and using it to there advantage? Hot spots are already in the daily news that is accedible through any mobile phone. My opinion: although the app would lower risks, nothing could take the place of good judgement, being up to date, common sense and personal awareness, again just my personal opinion


• Dallas, Texas
2 Apr 17
So, you think it would in some way, lower risks. And the fact that we could benefit from such an app but we all need to be more aware of our immediate circumstances and surroundings. I think that is true, very much so.

• United Kingdom
2 Apr 17
Relying on such apps should never take over from common sense. It is about being aware of where you are what is going on around you and what to do if any such thing happens.

• Dallas, Texas
2 Apr 17
Common sense is not all that common.

• United Kingdom
2 Apr 17
@lookatdesktop
Yes thats true for some people. But basic travel advice from your foreign office for starters should be useful. The thing is for US citizens and UK citizens you can bet that we would be targets when abroad so we should be diligent wherever we go.

• Pikeville, North Carolina
2 Apr 17
I would also like to see an app that would warn motorists traveling through urban areas on interstates about what exits not to take because they will leave you in a high crime area, or an area with gang activity, and other such things most people would be better off avoiding.