Mailman delivers more than just mail!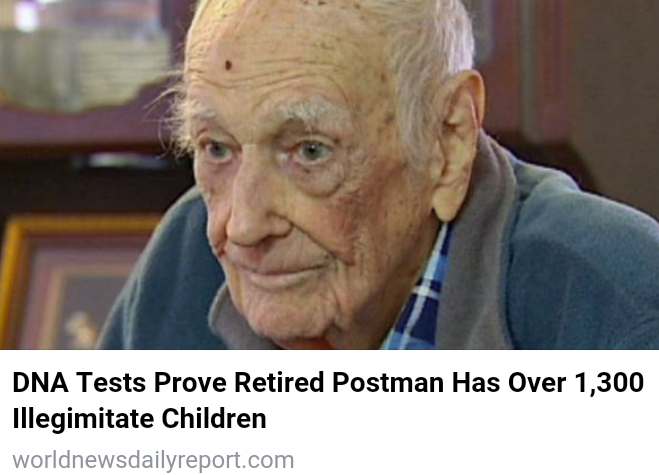 United States
9 responses

• United States
3 Apr
are they serious or is this a joke



• United States
3 Apr
@amadeo
~I didn't read the article in the paper that was mentioned. Novertheless, I thought that it was humorous. You know what they say, "If it's on the Internet, it must be true!"


• United States
3 Apr
@flpoolbum
He looks pretty good t here for all the work.Still cannot believe this.

• United States
3 Apr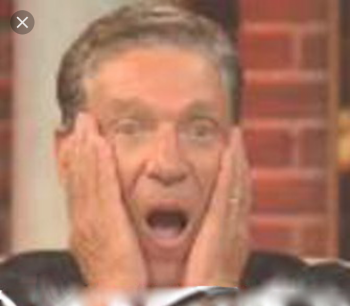 @amadeo
~If anyone reads the article and it's true, let me know. He would have been really popular on "The Maury Povich Show"!

His show would have spent a fortune if they had done the paternity tests.


• United States
3 Apr
He had enough good times to keep him happy for life. I wonder where all the mothers are and if any of the siblings dated each other. How disgusting to spread your seed like that.

• Anniston, Alabama
4 Apr
My husband is the milk man and he has tie as many.

• Ponce De Leon, Florida
3 Apr
Ha, haha.Traveling salesman

•
3 Apr
The Lord bless him and his delivery!

• United States
3 Apr
@franxav
~"DELIVERIES!" He must have looked pretty good in those shorts that they wear!


• Charlotte, North Carolina
4 Apr
This must have been shared on April 1. What do you think?

• Philippines
3 Apr
A lot accepted what he has to sample during his daily routine..

• Hyderabad, India
3 Apr
I think this is a joke. Are u insulting Bible?