Dealing with maidservants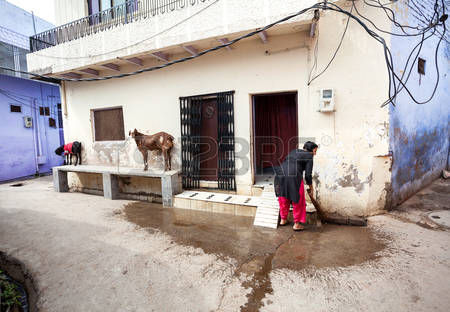 Hyderabad, India
April 3, 2017 10:48pm CST
She comes at 9 A.M. cleanses the house and the utensils. Then starts sprinkling water in front of the doorway. This is purely a reverse order. What she is supposed to take up last will take up first. Totally annoying. In India, the water will be sprinkled in front of the doorstep of a house before 6.A.M. and the next thing a maidservant is expected to do is cleaning the utensils and then cleaning a house. By the time she completes this work there will be some clothes she is expected to wash after cleaning each room of a house with a broomstick. We have been telling her many times but she is not listening. Today wife got angry and took her to the task. There was some argument with the lady and finally, she has been warned to come in right time else her pay would not be paid. She nodded her head with a smile and started working in the same way. I have to see how this lady will be tackled tomorrow. I asked wife to remove her and get her a new maidservant. But the wife says yes. But, still, continues her as usual.
2 responses

• India
4 Apr 17
I can understand maids avoiding work but this one does all the work but in her own way. It's time this is overlooked considering maids are difficult to come by.

•
4 Apr 17
She probably knows that you need her so she carries on doing what she does.