Making it again...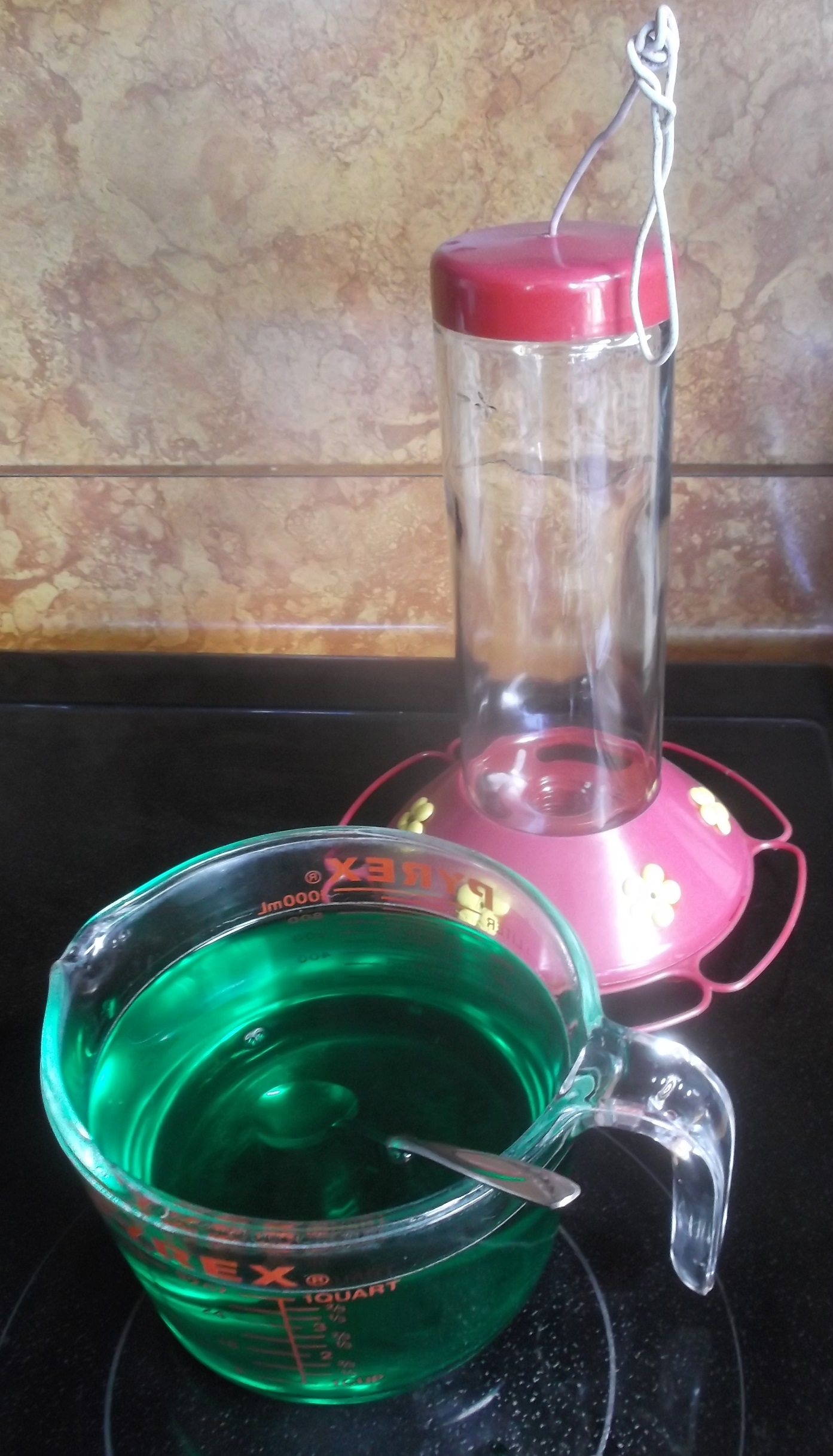 Petaluma, California
April 7, 2017 10:16am CST
The hummingbirds are starting to come back, and I am needing to make new hummingbird food. The food pictured, which I made a few days ago, is going down pretty quickly in the feeder outside. I'm glad that I bought more sugar when I went grocery shopping a time or two back. Hopefully today I will be able to make another batch and fill our second feeder so that they'll have something when the other one is empty--which I have the sneaking suspicion will be soon.
3 responses

• Defuniak Springs, Florida
7 Apr 17
I am getting ready to try to make a couple hummingbird feeders so hopefully I will have as much luck as you with them. Lol

• Toronto, Ontario
7 Apr 17
I always make my own as the store boughten one apparently has things in it.I wont be making mine in awhile as we got snow last night.

• Hyderabad, India
7 Apr 17
Oh..Bird feeding is really a good habit and good for us only. There is something to learn from this. I am really appreciating your effort.