ParaSailing for the first time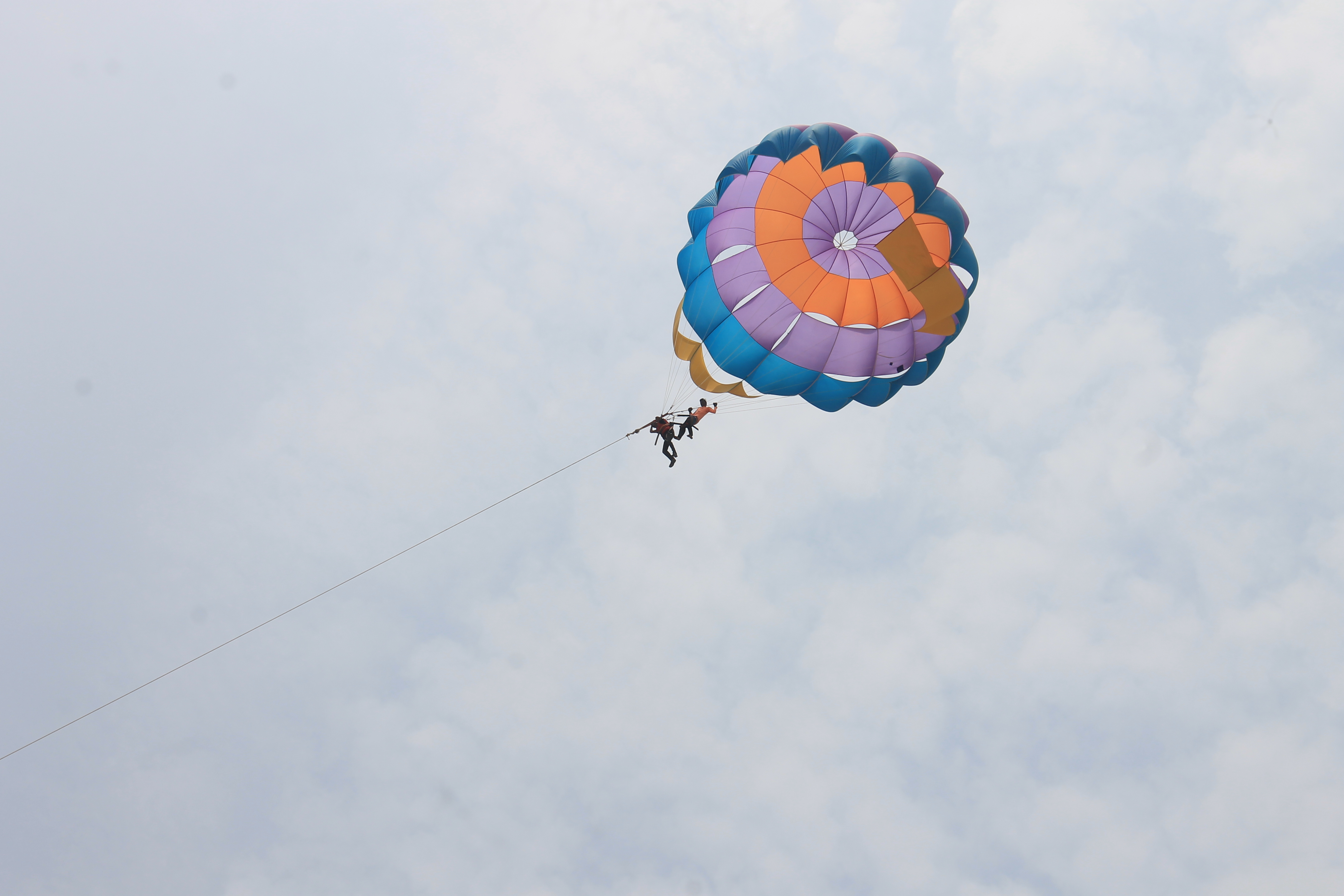 Bangalore, India
April 11, 2017 3:32pm CST
Last weekend I went for a trip to Malpe Beach on Arabian Sea. It was an all boys trip. We enjoyed a lot. We had lot of rides. I will post on the other rides/incidents later. I did Para-sailing for the first time in my life and was the most amazing one out of all the things we had in this trip. I just felt like I am a bird for a short period of time. The view from the top was awesome. Water-water every where and small islands in between. On the beach side it was full with coconut trees. Here is one of the picture which was clicked by my friend when I was in the air. Have you ever done para-sailing? How was your experience?
3 responses


• Bangalore, India
11 Apr
Oh ho.. then it is definitely not the one you enjoy

... but if you get rid of your fear you will enjoy both the ride and the scenic beauty of the nature from top...

• Germany
11 Apr
@ichchhe_mrityu
Obviously, you don't know what it means to be afraid of heights. It's something one can't get rid of. :-(

• Bangalore, India
12 Apr
@MALUSE

I have heard some people cannot look below from terrace... Are you afraid of height from childhood? Or something happened ?


• Bunbury, Australia
12 Apr
That would have been a lot of fun. I'm glad you had such a good time.

• Bangalore, India
12 Apr
Thanks Judy. Yes, we enjoyed a lot. We drove about 1000 KM up-down. Had a lot of fun there.

• Bunbury, Australia
12 Apr
@ichchhe_mrityu
So how did they get you up into the air? Is the sail towed by a boat?

• Canada
11 Apr
Oh wow how exciting. I havr never done it but would love to try. It must be an amazing feeling.

• Bangalore, India
11 Apr
Yes. it is really exciting... hope you will get a chance to experience it soon..